Tadashi Yanai (Uniqlo): "The tract from Japan through China is the only growing center"
Fast Retailing's chairman explained that this region, home to four billion people, "is the engine of the world and I'm assuming this is the biggest trend."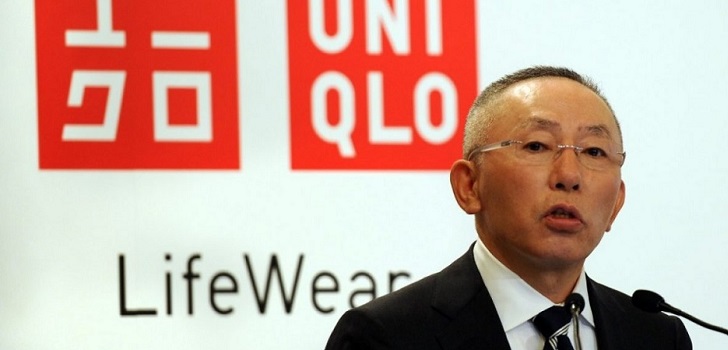 Tadashi Yanai shares his thoughts on Uniqlo's future. The founder and chairman of Fast Retailing, the retail chain parent company, explained that efforts now focus on growing in the Asian market. "It's the potential only growing center and engine of the world; I'm assuming this is the biggest trend", he told WWD.
Yanai pointed out that the tract from Japan through China is the potential only growing center, with four billion inhabitants, is one of the key areas for growth. Uniqlo's chairman, who confirmed last April that he will leave his executive role in 2019, said in regard of his successor: "I need to pick a leader and making that decision will be one of my important works."
Fast Retailing has over forty executive directors, two of which are children of Yanai, although the executive already ruled out that either of them is his successor. In parallel, Yanai also spoke about the impact of technology on the company and the initiatives it's carrying out.
Fast Retailing ended last fiscal year with a 14.4% sales growth
The Japanese group has recently partnered with Google to work on big data. In addition, the group has also signed an agreement with logistics company Daifuku to automate all its warehouses.
Yanai also commented the union between Uniqlo and Alenxander Wang. Despite the collaboration, he has denied any investment in the US company. "Unless there is a tremendous cultural fit, I don't think I'll be willing to move ahead for any other acquisitions for the time being,"
Fast Retailing ended last fiscal year (concluded on August 31) with a 14.4% growth to 2.13 trillion yen (16.4 billion euros) and a net profit of 154.8 billion yen (426.6 million euros), up 29.8%. The company owns and operates with retail chains like Uniqlo, Comptoir des Cotonniers and J Brand, among others.