Amazon launches 'the Shazam of clothing' to boost its fashion business
The American ecommerce company has implemented a new tool in its mobile application that allows finding a garment from an image.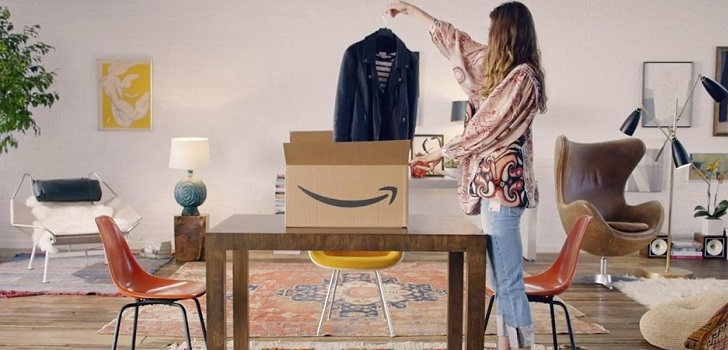 Take a picture and buy. This simple gesture is the last attempt of Amazon to break through in the fashion business. The giant of electronic commerce has included a new service in its application that allows finding clothes from a photograph.

This tool, nicknamed the Shazam of fashion, in reference to the application to recognize songs, searches the Amazon platform to find the garment most similar to the client's image. The service is called Style Snap and uses artificial intelligence to offer not only the desired product, but also other customized recommendations.


Amazon will implement the system, which is based on artificial intelligence, in its mobile application
The company continues its commitment to fashion, a sector that, at least in Europe, continues to resist. In the United States, Amazon has developed a portfolio of more than ten own brands, most of them basic, while, from its European headquarters in London, it has launched Find, for which it had suppliers from Inditex; Iris & Lilly, in lingerie and swimwear; Truth & Fable, for party clothes, and Meraki, for basic clothes.

Among the latest movements of the US company is the Clicks and Mortar project, which allows SMEs that operate only online to take the plunge into the street.

With the one-year program, more than a hundred small online businesses will have the group's support to start selling in the small network of Clicks and Mortar stores, made up of ten stores.