Barneys creditors greenlight the group's restructuring plan
The American group of department stores filed for chapter 11 last August. In January, court filings of Barneys had projected having up to 4 million dollars in severance obligations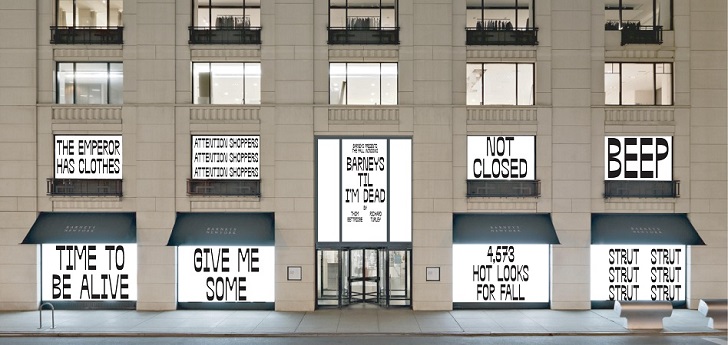 Barneys creditors give the green light to the restructuring plan. The US department store has been approved by 82% of its creditors to launch a new plan.
"The plan is the culmination of the debtors' unceasing efforts to realize the highest possible recoveries for stakeholders under extremely challenging circumstances," the company said while presenting the plan to the New York bankruptcy court.
The US group of department stores filed for chapter 11, the US equivalent to bankruptcy proceedings, last August. After several months of negotiations Barneys was acquired by Authentic Brands Group, which came to its rescue for 271 million dollars.
Authentic Brands plans license the Barneys brand to Saks Fifth Avenue and only keep several stores open. In recent months, in recent months, the company closed fifteen stores and currently has five full-price stores and two outlets.