Coty appoints Jimmy Choo's boss as CEO
In addition to the incorporation of Pierre Denis as CEO, Coty also appointed a new chief operating officer and two non-executive directors of the board to accelerate the company's growth.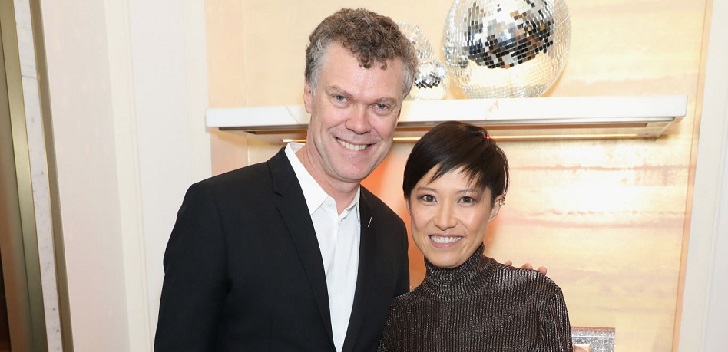 Coty undergoes leadership changes. The American cosmetics giant has named Pierre Denis as its new CEO, the manager replaces Pierre Laubies. The company has also announced the promotion of Pierre-André Térisse as the new chief operating officer, and Isabelle Parize and Justine Tan as non-executive directors. The strategic appointments root from Coty's urge to accelerate the growth of the company.
Pierre Denis has been a member of Coty's board of directors since September 2019. He served as Jimmy Choo's CEO since July 2012, a position he will cease to hold starting next May. Prior to signing with the footwear and accessories company, Coty's new CEO also held the same title for Dior Couture in Asia between 2003 and 2012 and was equally a member of the LVMH perfume and cosmetics division from 1992 to 2003.
Pierre-André Térisse, the new director of operations of the cosmetic group, is currently the chief financial officer of Coty. Since joining the company in November 2018, Térisse has led the transformation of the company which included accelerating the execution of its brands, streamlining its organization and supply chain, as well as improving free-cash-flow to allow the company to meet its financial targets.
Coty closed the year of 2019 with losses of 3.8 billion dollars
The American beauty company has also named Isabelle Parize and Justine Tan as new non-executive directors of the company, both charges are effective as of February 27. While Parize served as CEO in Douglas and is currently Delsey's acting CEO, Tan is a partner of JAB, controlling shareholder of Coty.
During the year of 2019 (closed on June 30), Coty ended the year with losses of 3.8 billion dollars. It is the third consecutive year that the company closes with red ink in its books, in 2018 it did so with a negative result of 127 million dollars, and in 2017 with 398 million dollars.