Online fashion deflates: The Real Real, GFG and Revolve plummet since IPO
Farfetch, which went public on September 21, 2018, has left 152% since its public offer (IPO).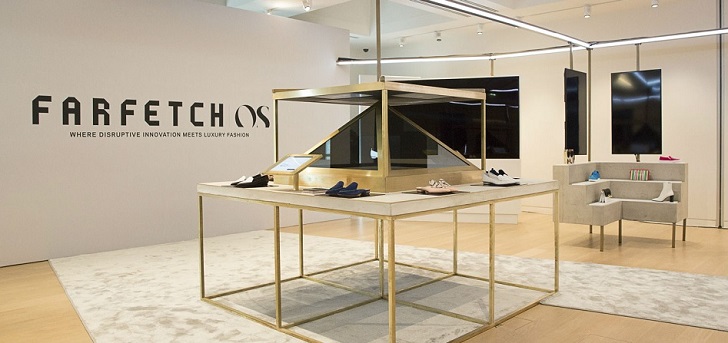 The phenomenon of online fashion deflates in the stock market. The Real Real, Global Fashion Group and Revolve, the three stars of the new generation of fashion, quoted since last year, accumulate double-digit declines since their entry in the tsock market.
The Real Real made went public in May 2019. The US company operates in three of the fastest-growing fashion segments: luxury, second hand and online. The company was the first of the new generation of second-hand companies to leap to the stock market, in which it raised 300 million dollars. The company closed its first day in the stock market at $ 28.9, with a valuation of 2.390 million dollars.
Since then, the company has left more than 50% of its value in the stock market, until losing the twenty euros barrier. Revolve has also been deflated, another American company that operates with its brand and has become one of Instagram's favorites. The company debuted in the stock market in June and raised 212 million dollars and shot up to 94% on its first day in the stock market at 34 dollars.
Since January 3, the company has been trading at just 18.89 dollars, 80% less. Much of the decline occurred after its first exhibition of results as a quoted company. Revolve closed the second quarter with a growth of 22%, a rate that surpassed analysts' forecasts, however, the American company recorded losses of 28.1 million dollars, compared to the profit of 10.5 million dollars in the same period of the previous year.
The greatest shocker was the fall of the Global Fashion Group, which has gone from closing its first day with just over 4.45 dollars to drop to 2.2 dollars. Its entry in the Frankfurt Stock Exchange was backed by its two reference shareholders, Kinnevik and Rocket Internet (both behind the phenomenal Zalando).
Shortly before it went public, the company lowered its target price from 6.6 to 8,9 dollars to a short 5 dollars for "market conditions." Global Fashion Group specializes in online fashion platforms in developing markets and controls The Iconic and Zalora (Asia Pacific), Dafiti (Latin America) and Lamoda (Russia and other neighboring countries). In recent years, the company has sold other of its platforms such as Jabong, which was handed over to the Indian giant Myntra in 2016.
The drop in growth is not exclusive to these pure players. The Nigerian Jumia, a marketplace that sells all kinds of products, has left triple its stock market value since it went public in the New York Stock Exchange in April 2019, dropping from 25.46 dollars to just over 6 dollars. Farfetch, quoted since September 21, 2018, has fallen to more than half of 28.45 dollars to 11 dollars.