Gap purchases childrenswear brand Janie and Jack from Gymboree
The highest positioned brand of Gymboree had been on sale since the children's fashion giant went into liquidation last January. Gap will pay 35 million dollars for the brand.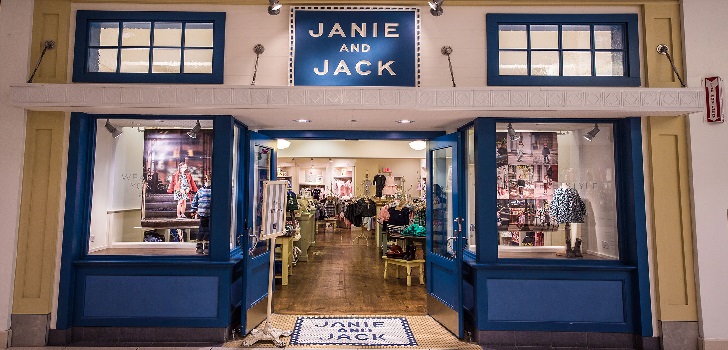 Gap plays again the lead at the end of the week. After announcing on Thursday its intention to split off Old Navy, the US giant of fashion distribution finished the purchase of the brand Janie and Jack, the premium firm of the childrenswear group Gymboree.
The operation will be completed for 35 million dollars, although it still needs the approval of the court that manages the liquidation process of Gymboree. Janie and Jack was one of the most valuable assets of the children's fashion group, which closed last January after having failed in its second arrangement with creditors.
Since then, several potential buyers have shown interest in the brand, including a Goldman Sachs subsidiary, Special Situations Investment Group. Finally, Gap will be the group that takes over the intellectual property, the website and the customer database of the brand. Simultaneously, the group will also purchase the stocks of the chain, which is in the hands of a company specialized in liquidations. Meanwhile, Children's Place will obtain the brands Gymboree and Crazy8 for 76 million dollars.
Gap will purchase the brand, website and database of Janie and Jack for 35 million
This purchase represents Gap's new bet on the niches. In fact, the last acquisition that the group had carried out until so far was Weddington Way, specialized in the online sale of bridal fashion, which was made in December 2016 and ended up closing only two years later.
Last September, the company enlarged again its portfolio of brands with the launch of Hill City, with which it wants to carve a niche in men's athleisure.
Gap controls as well Banana Republic, Athleta and Intermix, which from 2020 will be part of a new company yet to be named, and Old Navy, which will quote separately.