Gucci Pin: new popup concept to hit Paris, Seoul and Hong Kong
The Italian luxury company, owned by Kering, will open popup store in major cities with its new concept Pin that makes reference to locator pins on maps.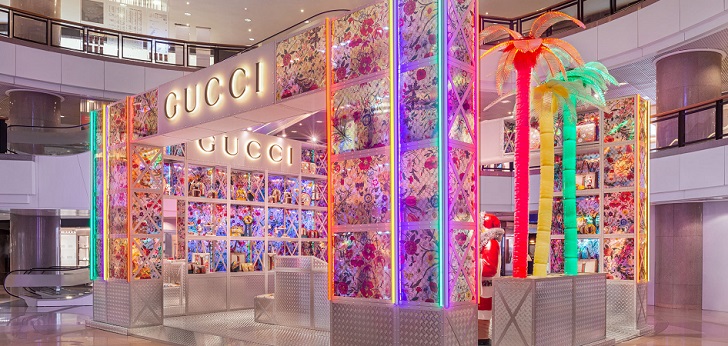 Gucci puts pins in the globe. The Italian luxury company, owned by luxury holding Kering, will open its new popup concept called Pin in cities like Paris, Seoul or Hong Kong, amongst others. The stores will be open starting now and continuing into next year.
Each popup store will have a specific theme related to the products it will offer. Some of the themes are Year of the Mouse, Psychedelic and Temporary Gucci Pin. Each popup will be open an average of five weeks and it will mix the company's online and offline strategy with dedicated digital content, according to Gucci.
Marco Bizzari, chief executive officer of the company stated that "Gucci Pin stores will allow the brand to reach different consumer segments than it can with its brick and mortar stores, we are therefore looking at Gucci Pin as a new map for new territories, combining an immersive digital activation to further enhance the physical experience," the executive stated.
Gucci is owned by Kering, owner of brands like Balenciaga, Yves Saint Laurent and Bottega Veneta, amongst others. The luxury holding ended its third quarter with a revenue of 3.8 billion euros, up 14.2%, year-on-year.