Kering versus LVMH: It bags and influencers VS heritage and size
While Bernard Arnault's group maintains its buyer appetite, Kering has divested to focus on fashion and luxury and has relied on star designers to boost the core of most of its brands in its portfolio.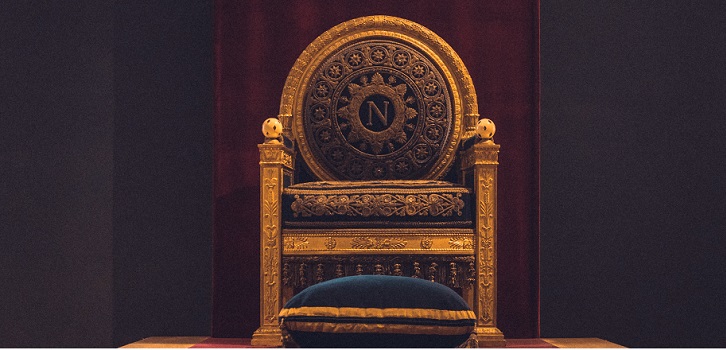 In one corner of the arena, is an increasingly large titan with an insatiable appetite. On the other side, the eternal number two who has bet the least but desires to continue in the game. LVMH and Kering are now almost 40 billion euros away (43.7 billion dollars), more than double from ten years ago. In addition, their strategies could not be further apart.
The two French groups were pioneers in the introduction of capital in the luxury sector and, since its inception, they opted for diversified conglomerates: Kering with distribution (Printemps) and sport (Puma), and LVMH with drinks (Moët & Chandon, Hennessy) and distribution specialized (Sephora, DFS). Each one also has a crown jewel: Louis Vuitton for LVMH and Gucci for Kering.
But since those conforming beginnings in diverse viewpoints, each group has taken its own path. LVMH has pressed on the accelerator with a blow of purchases until strengthening itself as the largest luxury group and one of the largest in fashion in the world, a position that it shares with only a handful of companies such as Nike, L'Oréal or Inditex.
LVMH ended 2018 with a revenue of 53.7 million euros (43.7 billion dollars), 14.6% more than the previous year, and increased its profit by 12.9%, up to 7.2 million euros 7.2 (billion dollars). The company has opted, with few exceptions, for brands with a solid history that today are large ships sailing at cruising speed, such as Dior or Louis Vuitton, which continue to cover the bulk of their revenue.
The latest card played by LVMH was with another company in the image and likeness of its crown jewels. At the end of last year, the French holding announced that it had reached an agreement to buy Tiffany for 16.2 billion dollars.
Additionally, the group invested in Stella McCartney, who until 2018 held a 50 joint venture with rival Kering. It also launched Fenty, the first brand that has been created from scratch for the first time since 1987.
LVMH is almost 40 billion euros (43.6 billion dollars) away from Kering
While LVMH buys, Kering sells. First, the group broke away from the businesses that gave it its name (Printemps and La Redoute) and changed its name from PPR to Kering. In recent decades, the company has gone a step further, leaving behind its entire sports fashion division.
The company broke free from Puma in 2018, from which it had been disinvesting for several years, and last year it sold Volcom to Authentic Brands Group. In addition, the company also got rid of its participation in Stella McCartney last year.
In parallel, the group has resorted to influencers, It bags, and star designers to revitalize its main brands, which has also made them more volatile than those of LVMH. The process began with Gucci, who after years of the doldrums managed to return to the path of growth after the signing in 2015 of Alessandro Michele as its new creative director and Marco Bizzarri as CEO.
LVMH has continued acquiring while Kering disinvested
The brand covers 62% of the group's sales, with a revenue of 9.6 billion euros (10.5 billion dollars), and represents 40% of its operating result. Yves Saint Laurent also went through the same process, with the signings of Hedi Slimane first and Anthony Vacarello later.
With Slimane at the helm, the company tripled its sales and became the fastest growing group. Today it continues to keep up: in 2019, Yves Saint Laurent had a revenue of 2 billion euros (2.23 billion dollars), up 16.2%.
Now, Bottega Veneta has begun to follow the same path. The company signed Daniel Lee in 2018 as the new creative director, who reinterpreted the brand's DNA in current code and has made the brand one of the influencers' favorites. In just one year, Bottega Veneta has returned to the path of growth, with an increase of 5.3% in 2019, although it was based on its profitability, which fell by 14.3%.
After years of sales, Kering could now be returning to a buying position. At the end of last year, the company began negotiating the purchase of Moncler, one of the fastest growing luxury firms in recent years, although nothing has been finalized so far.