Hugo Boss grows 2.7% and shrinks benefits 18% in H1
The German company has closed H1 with a revenue of 1.3 billion euros (1.5 billion dollars). The drop of the net benefit is due to a new accounting regulation.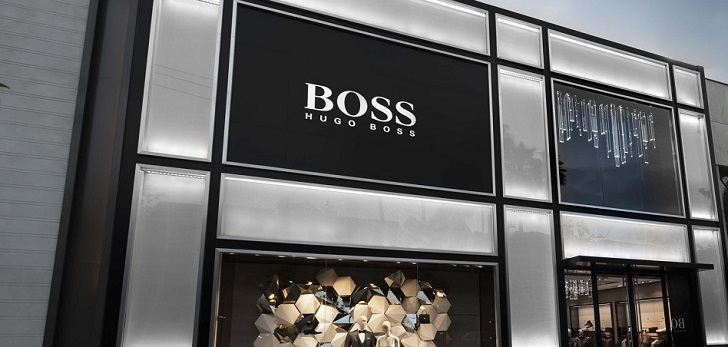 Hugo Boss suffers changes of new accounting regulations. The German giant has closed the first half of its fiscal year with a net benefit of 84 million euros (93.4 million dollars), 18% less than the same period last year due to the IFRS 16 Leases regulation. Without counting the consequences of this norm, the company would have dropped 10.6% its result.
The ebitda of the company rose due to the impact of the new norm. The company concluded H1 with an ebitda of 308 million euros (342.7 million dollars), 50% more. Without the norm, the company would have closed the first half with a 7.3% drop in in its ebitda.
Hugo Boss sales in the first semester were also on the rise, with an increase of 2.7%, up to 1.3 billion euros (1.5 billion dollars). By regions, Asia Pacific was the one with the best performance, with a rise of 8%.
Hugo Boss closed H1 with a rise of 8% in Asia Pacific
In Europe, Middle East and Asia, the results of the group registered a rise of 2%. America, on the other hand, was the only market where the company dropped its revenue, with a fall of 6%.
By brands, sales for the Boss brand registered a growth of 2% in the first half, while its revenue also increased 5%.