Inditex, all in in Mexico: reaches 440 stores in the country
The Spanish fashion giant has opened twenty-one new stores in Mexico in the third quarter of its fiscal year. In total the group has opened 68 new stores in the period worldwide.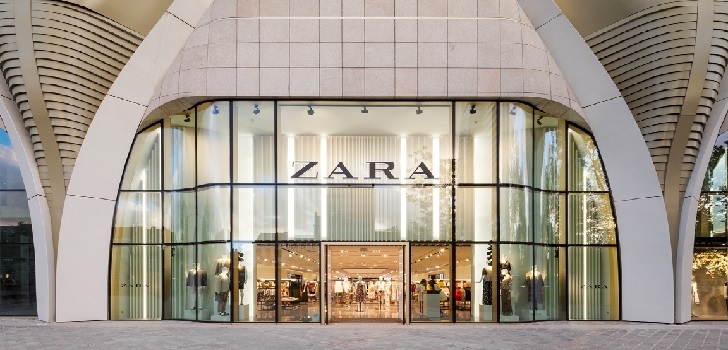 Mexico once again in the podium of Inditex. The Spanish fashion giant, number one in the world by revenue, has opened twenty-one new stores in Mexico in the third quarter of its fiscal year. This is part of the company's expansion plan in Latin America.
Of the 68 new stores that the group has opened in the third quarter, 21 were in Mexico. The group landed in the country in 1992 with its star chain, Zara. Nowadays, Inditex has a store network of 440 points of sale.
The group is present in the country with all its concepts: 91 Zara stores, 79 Bershka stores, 71 Pull&Bear stores, 56 Oysho stores, 52 Stradivarius stores, 43 Massimo Dutti stores, 32 Zara Home stores and 16 stores Uterqüe.
Poland and Romania also led Inditex openings during the period
Romania and Poland were the other two markets where Inditex opened more store between August and October. In the Romanian market, the group opened eleven stores while in Poland it opened ten stores.
The company also boosted its store network in Egypt, Luxembourg and Ukraine, where it opened seven stores in each market during the period. In Georgia, the United Arab Emirates and Turkey, the group opened six and five stores, respectively.
Spain once again had most of the closures of the group. Inditex ended the third quarter with twenty-five stores less in its local market. However, the group continues to have most of its store network in the country, with 1,587 stores.
Spain once again concentrated most of the closures of the group, shutting down 25 stores in the period
Between August and October, the company also closed some stores in others of its main markets: France, Germany and China. In the French country, Inditex closed four stores, while in the German market and in the Asian country the group closed three stores in each one during the period.
Inditex ended the first nine months of the year with a growth of 7.5%, up to 19.8 billion euros. The net profit of the group, meanwhile, stood at 2.7 billion euros, up 12%. In total, the company finished the third quarter with 7,486 stores worldwide.