Inditex sales climb 9.7% in third quarter, profit grows 14%
Zara's parent company reached a revenue of 1.2 billion euros (1.3 million dollars) in the third quarter.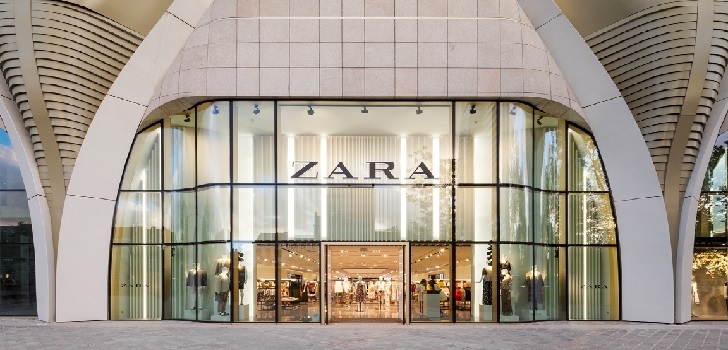 Inditex keeps speeding its pace. The Spanish group's net profit in the third quarter increased 14% year-on-year, to 1.2 billion euros (1.3 billion dollars). Excluding the impact of IFRS 16, the increase was 12%. In the third quarter, revenue rose by 9.7%.
As for the consolidated nine months result, the Spanish group net sales have climbed 7.5%, while net income rose 12% (9% excluding the effects of the IFRS 16). Inditex's gross margin grew by 8% and rose to 58.2% of the company's sales.
Gross operating profit (Ebitda) reached 5.7 billion euros in the first nine months of the year, with an increase of 10% excluding the impact of the new IFRS 16 regulation, while the net income was 2.7 billion euros (2.9 billion dollars).
Inditex expects comparable sales to grow between 4% and 6% this year
At the end of October Inditex operated 7,486 stores in 96 markets, 44 more stores than on the same period of 2018.
Inditex, which has appointed Anne Lange as new member of the board, estimates that comparable sales will grow between 4% and 6% in 2019. The estimated number of investments for 2019 will be around 1.4 billion euros (1.5 billion dollars), mainly due to the increase of its new selling space in key locations.