Inditex appoints new general manager for Zara Home
Lorena Mosquera, a Zara veteran, will replace Eva Cárdenas, who has lead the chain since its foundation and now is leaving the company for personal issues.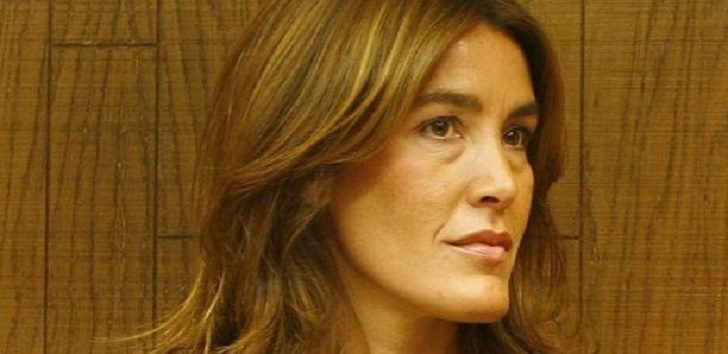 Zara Home former general manager, Eva Cárdenas.
Shaking in Zara Home's leadership. Eva Cárdenas, manager of the chain since its foundation, has decided to leave the company due to personal reasons. Her position will now be occupied by Lorena Mosquera, an executive with almost two decades of experience in Inditex and who until now was responsible for Zara Home.
Cárdenas will, therefore, abandon the Galician giant after fifteen years leading Zara Home. The executive, a graduate in Economics, first worked for L'Óreal after joining Inditex, where she became the second woman to run a whole chain. The executive was part of key executives of the company and one of the 21 members of the top management.
Pablo Isla, president of Inditex, has praised the work of Cárdenas highlighting "her dedication and creative talent, which made her put Zara Home in a highly elevated place that today grants it of continuity and success for the project".
She will be replaced in the role by Lorena Mosquera, graduate in Law from the University of A Coruña and is "the ideal person to lead Zara Home due to her knowledge of the product, her human values, her managing experience and her seniority in the company", said Isla.
The executive has developed her activity in different departments of the brand and led the accessories area of Zara. Four years ago, she assumed the direction of the knitting section in Zara Woman.
Lorena Mosquera has worked for Inditex during the last sixteen years, occupying management positions in Zara
Zara Home took its first steps in 2003 as a Zara spin-off and has often been a test bench for the number one fashion distributor. In 2007, for example, Inditex chose this concept to test online channels.
Since then, Zara Home has become, with Cárdenas in the lead, one of the group's motors of growth. In 2016, the concept of fashion for homes was the one that grew the most in the company, with a rise of 16.2%, and last year it bounced back with 7.2%, reaching the figure of 830 million euros.
The chain was, also, the second one regarding openings of stores, only behind Zara itself, with 38 net openings. During the last three years, Zara Home has increased its sales a 51% and its EBIT a 20%. The company operates with 590 stores in 75 different markets and in 37 countries with its online store.
Inditex ended the 2018 fiscal year's first semester with a revenue of 12,02 billion euros, a 3% more, and a net profit of 1,4 billion euros, which meant an increase also of the 3%.