Inditex gains traction again: first half revenues and net profit climb 3%
The Spanish group, owner of Zara, registered sales of 12.02 billion euros in the first nine months of fiscal 2018 (period ended on July 31). Net profit reached 1.41 billion euros.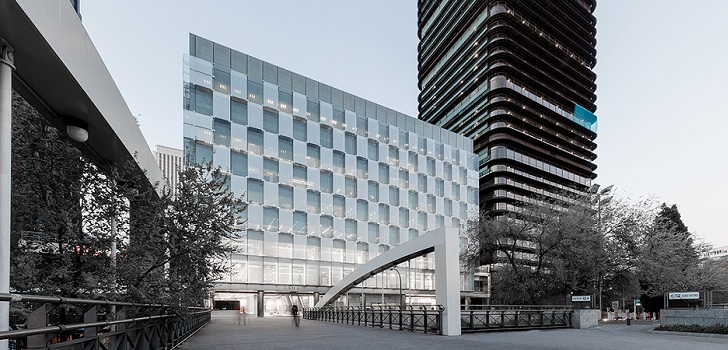 After posting a first quarter with a poor performance, Inditex ended first half of fiscal 2018 in good shape. Zara's parent company increased both sales and net profit by 3% during the period. Revenues reached 12.02 billion euros, while the group earnings amounted to 1.41 billion euros.
From February 1 to July 31, sales at constant exchange rates climbed 8%, while like-for-like sales registered a 4% surge, compared to 6% in the first half of fiscal 2017. Comparable sales in 2018 account for 85% of total business.
At the end of the first half, Inditex had 7,422 stores in 96 countries, after carrying out store openings in 44 markets during the first semester. Spain, its domestic market, currently accounts for 16% of global revenues.
Inditex ended the period with 7,422 stores in 96 countries
Gross margin of the company amounted to 6.82 billion euros, 4% up, representing a 56.7% of sales. The group has forecasted "gross margin growth in the range of 50 basis points in second half of 2018."
Earnings before interests, taxes, depreciations and amortizations (ebitda) grew by 2% to 2.34 billion euros, while ebit increased by 2% to 1.78 billion euros.
Inditex's net financial position stood at 5.94 billion euros, compared to 5.46 billion euros a year ago. On July 31, the company's cash and equivalents stood at 4.1 billion euro cash, while temporary financial investments amounted to 1.90 billion euros.
Inditex's net financial position on July 31 reached 5.94 billion
The Spanish giant, which announced last week a plan to transform its business model into an online-driven one, has also emphasized that forecasts for the second half of fiscal 2018 consider a comparable sales growth between 4% and 6%.
In the upcoming six months, Inditex's investment will be somewhere near 1.5 billion euros, although "investment growth is expected to be below surface increase in upcoming year."