Inditex's 2020 goal: ecommerce worldwide, omnichannel integration and Rfid in all chains
Pablo Isla, the group's chairman and chief executive officer, has announced today in Milan that Zara's parent company will sell online in all countries worldwide and with all retail concepts within two years.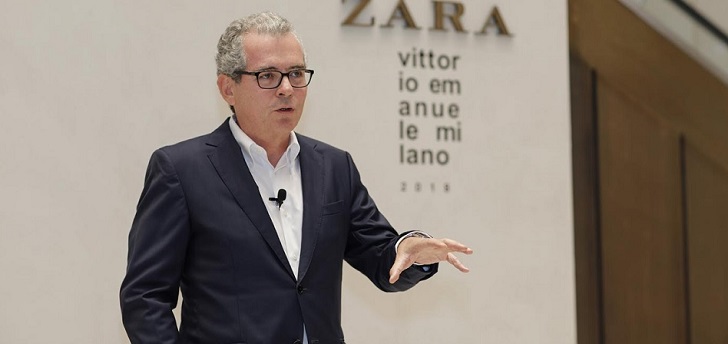 Inditex takes a giant step in omnichannel integration. The largest fashion group globally has set the goal of selling through ecommerce in all countries worldwide by 2020, regardless if it operates brick-and-mortar stores or not. Chairman and chief executive officer Pablo Isla explained Zara's parent company strategy today during a store reopening in Milan.
The aim involves not only Zara, also the other seven retail chains controlled by Inditex: Berhka, Pull&Bear, Oysho, Zara Home, Massimo Dutti, Stradivarius and Uterqüe. "We want to make our fashion product available to all customers everywhere, regardless of where they are located and even in those market without brick stores", said Isla.
As part of the revealed strategy, Inditex also forecasts that all retail chains will have integrated stock in their stores, enabling to serve online orders from any brick POS in countries where they have offline presence.
Inditex is going to sell via ecommerce in all countries worldwide, regardless if it operates brick stores or not
Currently, Inditex has already rolled out integrated stock in 25 out of the 48 markets where Zara operates online channel, including Spain, China and the United States. To make a full integration reality, the Spanish group will also further develop its radio frequency identification (Rfid) technology and bring it to all retail chains. Now it's just fully-available in all Uterqüe and Zara stores globally.
The third aim for 2020 encompasses that the entire store network is already incorporated into the eco-efficiency plan, a goal that has already been accomplished by 80% (100% in China).
Last March, concurrently with the presentation of fiscal 2017 results, Inditex unveiled for the first time ecommerce figures: the company generated 10% of its turnover through online platforms, equalling 2.53 billion euros, up 41% year-on-year.
Inditex ended last fiscal year with sales of 25.33 billion euros, 9% more than in 2016. Net profit amounted to 3.36 billion euros, up 7%.