Inditex progresses on offline adjustment: all chains close stores in first semester
Stradivarius was the group's concept that more contracted its commercial network, with fifteen net closures in the first semester. It was followed by Zara Home (now integrated in Zara) with eight closures.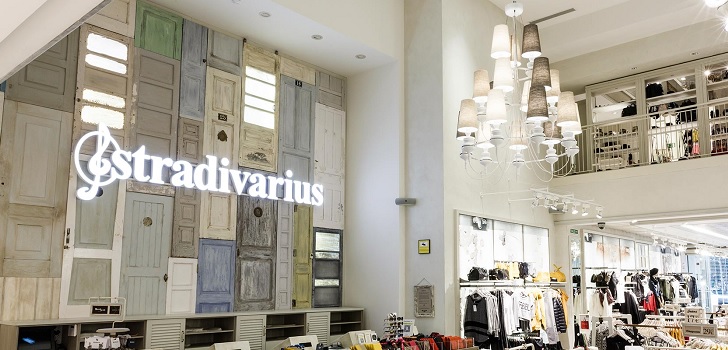 Inditex continues adjusting its commercial network. The Spanish giant, that has presented today its results of the first semester, has registered 43 closures during the period, until amounting 7,447 establishments. Stradivarius was the chain that most contracted its network, with fifteen net closures between February and April.
The chain of young fashion of the group has lost in this way the barrier of one-thousand stores that reached in 2017, with a commercial network of 996 points of sale. With all, during the presentation of results, Pablo Isla, president of Inditex, highlighted that Stradivarius and Massimo Dutti performed strongly in the first quarter.
The closures are part of the transformation plan that Inditex started in 2012, which includes expansions, reforms, openings and absorptions, in company's terminology. With this strategy, the company is reducing its store network but incrementing its total commercial surface.
In the first semester, the second chain that most contracted its network was Zara Home, integrated from this year in Zara, that has eight less stores at the closure of the exercise. It was followed by Oysho and Massimo Dutti, with five net closures each one, and Bershka, Zara, Pull&Bear and Uterqüe, with four, three, two and one, respectively. Zara Kids, with barely 128 establishments, maintained its network stable.
Zara, which represents a third of Inditex's total sales, it is maintained as the biggest chain also by stores number, with 2,218 establishments. It is followed by Bershka, the only one that, after the adjustments, is maintained above the thousand points of sale, with 1,103 stores. Stradivarius and Pull&Bear, for its part, are located just below this standard, with 996 stores and 972 stores, respectively. After Zara Kids, the chain with a more reduced network is Uterqüe, the youngest concept of the company, with 91 points of sale.
Inditex has accelerated again in the first semester. The group has boosted its benefit 10%, up to 734 million euros, while sales have raised 5%, until 5,927 million euros in the first three months of exercise.