Inditex: the new online strategy threatens its margins, according to Merrill Lynch
The broker points out three different threats: high structural expenses, devaluation of currencies in developing countries and the transparency of prices implied by the new web strategy.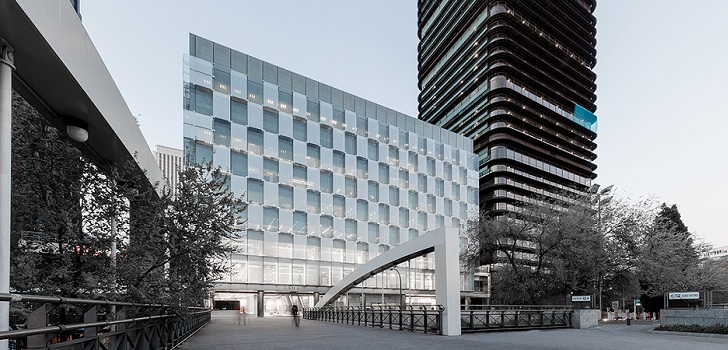 Merrill Lynch puts Inditex up against the ropes. The US broker is one of the few who advice to sell the shares off the Galician giant, supporting his idea by three different reasons: its high structural costs, the devaluation of currencies in developing countries which are key for the company's business, and the risks that their new plan to sell online around the world entail, which could all evolve into forcing Inditex to reconsider its strategy of prices.
The brand obtains 61% of its income and 100% of its operative benefit from non-European countries. During the last six years, 97% of new openings have focused in these sorts of markets, especially in Mexico, China and Russia, according to Merrill Lynch's report which El Confidencial has had access to.
Furthermore, the bank thinks that the decision announced last September by Pablo Isla of selling online in every single country of the world by 2020 entails a risk for the firm because it will be "more difficult to charge higher prices for the same items of clothing", as it does nowadays.
Merrill Lynch considers that structural expenses, the devaluation of some currencies and online reconversion will impact Inditex margins
Zara, for example, is 55% more expensive in the United States; 52% in Russia, 37% in Hong Kong and around 27% in China. Luxury brands like Gucci or Louis Vuitton, which also had similar price policies (with higher imports in Asia than in Europe), ended up progressively balancing it out in both continents after their online jump.
Lastly, Merrill Lynch also references the high operative costs of the company, especially those linked to their central office in Arteixo (A Coruña) and their network of stores. According to the bank, the maintenance of their head office costs them 515 million euros plus 715 more in administration expenses, two charges with a strong impact in its European income margin.
The financial group not only doesn't recommend taking a stake from Inditex but also lowers its objective price to 22 euros, three below its actual quote and fifteen euros less than its previous assessment. For the time being, only five investors out of 38 are recommending the sale of said shares.
At the end of August, Inditex already collapsed in the stock market in the brink of presenting its first semester of the year's results. Back then, it was another US bank, Morgan Stanley, who retired the advice of purchase and invited its investors to sell their shares from the Spanish company.