Macy's follows in the footsteps of other fashion giants and closes all stores in the U.S.
Kering, Tiffany, Hudson's Bay, Douglas, Selfridges, and Nordstrom have joined the growing list of retailers that have closed their stores to combat the spread of the coronavirus among the public.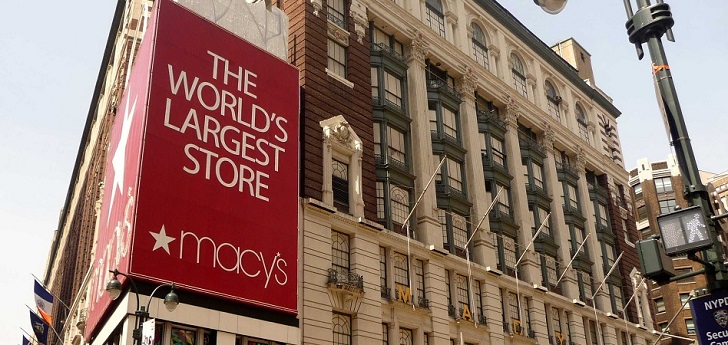 Macy's temporarily closes its doors. The world's largest department store chain will close all its stores through March 31, the company announced Tuesday. Other companies like Kering, Tiffany, Hudson's Bay, Douglas, Selfridges, and Bergdorf Goodman have taken similar actions in the past few hours. Italy, Spain, France, and Italy have decreed the total cessation of trade in recent days.
Jeff Gennette, Macy's chairman and CEO, stressed that the ecommerce will remain open. The company operates with 775 stores, including Bloomingdale's, Bluemercury, Market and Macy's Backstage.
The majority of U.S. department stores are kept closed
Other department stores like Hudson's Bay, Nordstrom, and Neiman Marcus have also announced the closure of all their stores in the country. In the UK, Selfridges, the chain of high-end department stores has equally announced the temporary closure of its stores in London, Birmingham, and Manchester.
Kering has also opted to close all of its stores in the United States and Canada for the next two weeks. As for Tiffany, the American jewelry retailer will close its stores in North America for at least a month.
Douglas, which has presented its quarterly results today, maintains the majority of its stores in Europe closed. So far, the company has ruled out estimating the impact that the Covid-19 may have on its business.