Mango reaps the benefits of its transformation: back in the black with sales record
The Spanish fashion retailer leaves behind three years in losses and earns 21 million euros ($24 million). The group has recorded sales of 2.4 billion euros ($2.7 billion).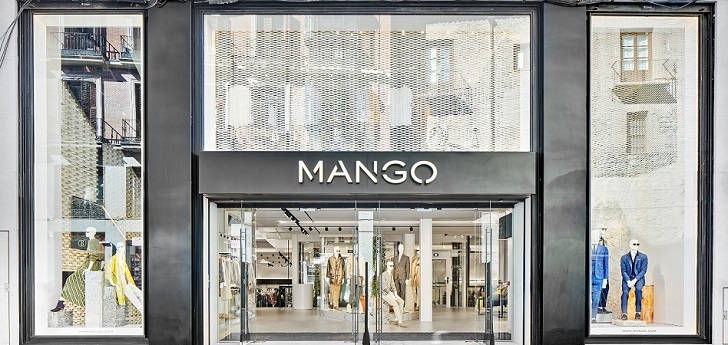 Mango begins to reap the benefit of its transformation plan put in place to recover its positioning and redirect its business. The Spanish fashion group has left three years of being in the red in 2019 and has ended the year with a net result of 21 million euros ($23.8 million). At the time, the company had reached its sales record, after growing 6.3% and registering revenue of 2.4 million euros ($24 billion). "After years of telling a story about what we were going to do, we have now arrived," says Mango CEO, Toni Ruiz.
The economic crisis and the changes in strategy introduced to attempt to keep sales up had an impact on Mango's results. The company began the decade by lowering prices to attract consumers to its stores, a strategy that was later modified in a turn towards fast fashion, which led the company to lose its position.
Under Ruiz's leadership, Mango has been immersed in a return to its origins since 2018, recovering its old commitment to design as a differentiation tool and trying to recover its original client. This change in strategy has been accompanied by an investment in technology (such as the implementation of Rfid) and logistics, which in recent years has also penalized profits.
According to Mango's CEO, "2019 has been an extraordinarily satisfactory year, in which we have achieved the highest sales figure in our history and have achieved the greatest increase in profits in one year." In the 2019 results, Mango does not include the impact of the entry into force of the IFRS 16 regulation on leases, because it closes the year on December 30. "What has merit is that we have done this without stopping doing things," adds the executive; We have not done it by selling off the business in China, undergoing layoffs or closing stores, we have built the future."
Toni Ruiz: "After years in which we were telling a story of what we were going to do, we have now arrived"
The most positive note of 2019 is the company's return to being in the black. From 2009, the net profit of the group began to waver, to the point that in 2016 the company registered red ink in its books, with losses of 61 million euros ($69 million). A year later, in 2017, losses stood at 33 million ($37 million) and in 2018, at 35 million ($40 million).
Ebitda has registered a similar evolution in recent years, although it has not been negative. Starting in 2013, the company's Ebitda began to decrease progressively, to a minimum of 77 million euros ($87 million) in 2016. From that moment, the indicator began to rise and in 2019 it stood at 194 million euros ($220 million), with an increase of 43.7%. Ruiz attributes the evolution of Ebitda in 2019 to the growth in all channels.
Sales in 2019 have been at its highest peak in the company's history. In addition, they strengthen the upward trend that began in 2018, when it started gaining momentum again after two years of decline. In 2014, Mango overcame the barrier of 2 billion euros ($2.3 billion) for the first time, to exceed 2.3 billion ($2.6 billion) in 2015. In 2016, sales shrunk to 2.3 billion ($2.6 billion)and in 2017, up to 2.2 billion euros ($2.5 billion).
International markets represent 77% of the group's sales
Geographies, lines and channels
By geographical regions, the international activity of the group persisted in 2019 at 77% of the total and the Spanish market, frontrunner in sales for the group, at 23%. According to Ruiz, Turkey and Russia evolved in 2019 better than the rest of the countries. In Spain, "except in April, when it was cold, the rest of the months were very good." "Even January and February of this year, we have started very well- he adds-; now we are we're at an impasse but still doing very well".
By business lines, Man, Kids and Violeta accounted for 18% of sales. The male line is the one that registered a more favorable progression, with a growth of 20% and exceeding 200 million euros ($227 million) in revenue in 2019.
With a growth of 26.7% in 2019 and total sales of 564 million euros ($640 million), the online channel already represents 23.7% of the group's revenue. Ruiz is confident that the growth of online sales will remain above 20% in the coming years while acknowledging that "with more influence on online, the margin is worse."
Sales in physical stores of Mango registered a comparable growth of 5.5%, while "the consolidated like for like of physical and online sales has grown above double digits in the main markets of the company," according to the business.
During 2019, Mango moved forward with the reorganization of its lot of stores. In absolute figures, the company ended the year with 2,188 stores, five more than the previous year, and a sales area of 803,000 square meters, one percent less than at the end of 2018.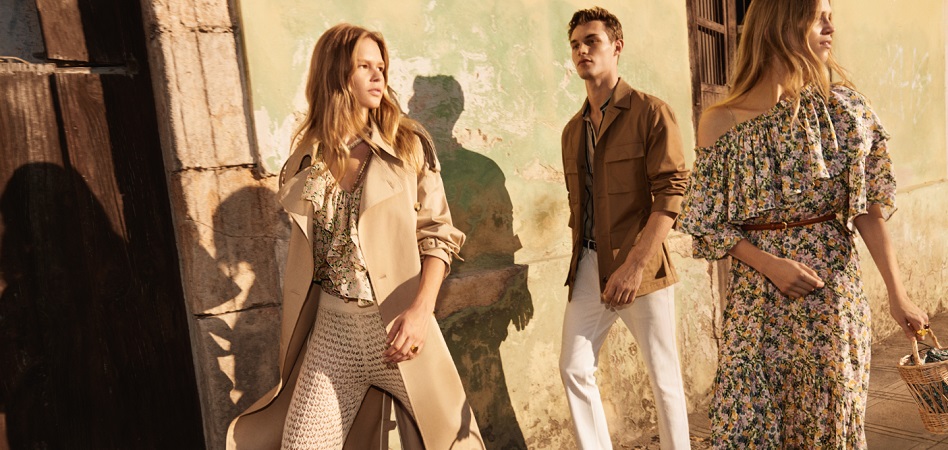 Product, discounts and margin
"If sales have grown, it has been because our product has been much better and our client has recognized it - Ruiz develops-; We have been working on Mango's DNA for a couple of years now and in social networks and in the press, people have talked a lot about our products."
Over the last few seasons, Mango has given its product a spin, betting on items aimed at an older customer with a higher average price. This fact is deriving from the fact that the collection has less and less weight of repeating basics than in the previous stages accounted for the bulk of sales.
"We are aware that change may involve giving up sales, but there are items that you see and say - Ah! I am not excited! But when you see the sales behind you say, wait, I will be convinced that what we are going to do will be much better," he confesses.
Anyway, Ruiz points out that "it is not so much to give up, it is that we are us." "We have again said our style is this, our client is this ... We have looked again at our client, making a more coherent commercial offer," he explains. The executive points out that the company is reducing product duplications, while at the same time betting on fabrics, design, and fits that allow it to increase its positioning.
Discounts have been a central axis of Mango's strategy throughout recent seasons. The CEO of the company argues that "we are working the life cycle much better." "It may be that we had a little more layoffs in season, but because we are hurrying life cycles much more: we are increasingly trying to liquidate more merchandise in the season itself, we believe it is more appropriate to leave everything for the outlet," he develops.
Mango's gross margin ended 2019 slightly downwards compared to 2018, when it stood at 58.7%, 2.5 points up compared to 2017. "Our margin is a brutal mix of channels, countries… and it is Natural that with more authority online, the margin will be lower - explains Ruiz-; It can be a bit misleading just looking at the ratio if you later see that you have less leftover and that you liquidate it much better ". "We are not obsessed with the margin in percentage, but rather to make the garments that allow us to defend a different style," he concludes.