Manolo Blahnik to open new flagship store in New York City after shuttering smaller unit
The new Manolo Blahnik store will open at 717 Madison Avenue, a double-fronted store that will replace the smaller unit. It'll be designed by architect David Thomas of Thomas Design, in collaboration with Manolo Blahnik and Kristina Blahnik.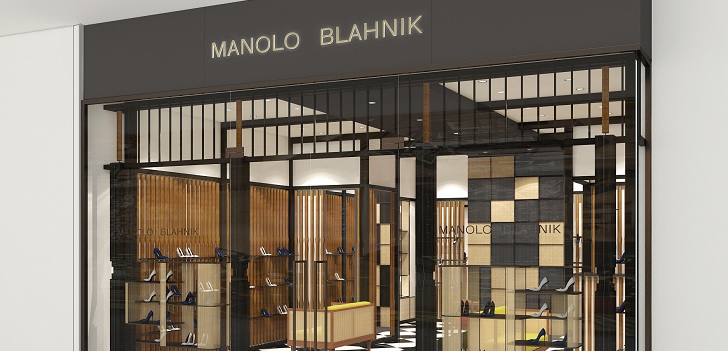 Manolo Blahnik's scales up in New York City. The brand is opening a new flagship store, at 717 Madison Avenue, that is set to open its door in the upcoming spring and will offer both women's and men's collections under one roof. It will be replacing the brand's smaller unit, once located at 31 West 54th Street, which only offered women's shoes. The relocation follows the dissolution, earlier this year, of Manolo Blahnik's longtime partnership with its US partners.
According to WWD, Kristina Blahnik, group chief executive stated that the new store on Madison Avenue "is the latest in a series of key investments that we are making to ensure that we fulfill the potential of the Manolo Blahnik brand in North America.
Manolo Blahnik's new store will be located at 717 Madison Avenue
The founder, Manolo Blahnik reminded that New York was where his journey began. Earlier this year, the company appointed Andrew Wright as the new president of Manolo Blahnik Americas, alongside a committee of luxury professionals.
The company Manolo Blahnik was founded by the Spanish Manuel Blahnik Rodríguez and opened its original store in 1970 in Chelsea (London). It currently has a commercial network of 290 points of sale in more than thirty countries. Last July, Manolo Blahnik acquired Calzaturificio Re Marcello, a shoe factory in the town of Vigevano near Milan, which had been a supplier of the company since 1990.