Marc Jacobs new line opens first European store in Paris
The company, owned by LVMH, has opened in Paris the third store of its brand The Marc Jacobs. The two others are in New York and Los Angeles.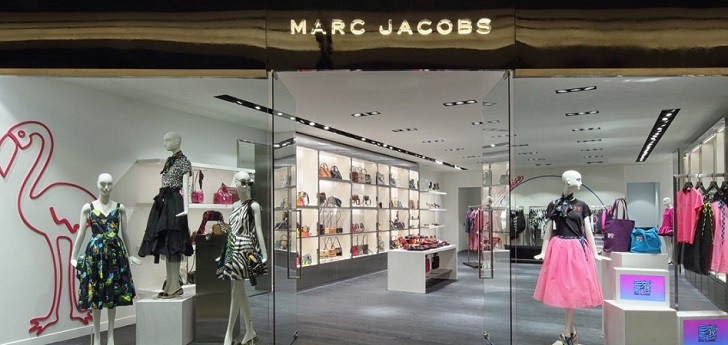 Marc Jacobs keeps trying. The company of the American designer, owned by LVMH, has opened a new store of its new diffusion line, The Marc Jacobs, in the Parisian neighborhood of Le Marais. This is the first store of the concept in Europe. The two other locations are in New York and Los Angeles.
The Marc Jacobs was launched in pre-fall 2019 as a lower-price brand, offering ready-to-wear, accessories and leather good. The launch was seen as a second coming of Marc by Marc Jacobs, launched in 2005 and discontinued in 2005. The average price of the brand's products is between 350 euros per piece, compared to the 750 euros in its main line.
The new store is located in 30 Rue de les Archives. The company is already present in Paris with five concessions: three in Printemps, one in Le Bon Marché and one in BHV Marais. The launch of the new brand is part of the company's strategy to return to profitability. Its estimated that Marc Jacobs has been losing more than 60 million dollars per year, for the past few years, with flat revenues, stated Luca Solca, former head of luxury goods research at BNP Paribans, according to The New York Times.
The Marc Jacobs store in Paris is the first location of the brand of the company in Europe
Following the same plan, the company has closed dozens of stores in years in the United States as well as Europe. One of the most significant ones was its flagship in Bleecker street, in New York, called MarcLand.
The company, founded in 1984 by American designer Marc Jacobs, has 280 stores around the world, about 1,300 employees and its present in 60 countries. LVMH, the luxury holding owner of brands like Louis Vuitton, Dior or Celine, amongst others, acquired the company in 1997.
Marc Jacobs is led by Eric Marechalle, former Kenzo executive, since 2017. LVMH revenue reached 38.3 billion euros between January and September of its current fiscal year. In the third quarter, the revenue of the group rose 17%, despite "the difficult context in Hong Kong," stated the company in a press release.