LVMH grows 16% in the first nine months despite Hong Kong crisis
The French luxury holding, has registered sales of 38.3 billion euros between January and September. In the third trimester the revenue of the holding rose 17%.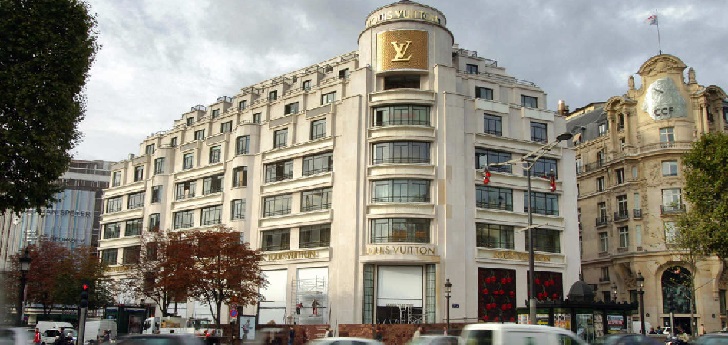 LVMH claims its luxury throne. The French luxury holding, owner of companies like Louis Vuitton or Loewe, has closed the first nine months of its fiscal year 2019 with an increase of 16% in sales, up to 38.9 billion euros. Its organic revenue grew 11%.
The holding maintained the rise in its third trimester despite "the difficult context in Hong Kong". Specially, its revenue in this period rose 17% and Asia and the United States showed growths due to steady demand.
By categories, fashion and leather goods continue to be the best performing segment with a 22% growth in the first nine months of 2019, up to 15.8 billion euros.
LVMH continues to generate the core of its profit with fashion and leather goods
Followed by selective retailing, which includes the cosmetics company Sephora, with a rise of 11%, up to 10.5 billion euros. Perfumes and cosmetics comes after with a revenue of 4.9billion euros, 11% more.
"In a growth environment since the beginning of the year, albeit marked by an uncertain geopolitical context, LVMH will continue to be vigilant; the group will pursue its strategy focused on innovation and targeted geographic expansion in the most promising markets; LVMH will rely on the power of its brands and the talent of its teams to further extend its global leadership in the luxury market in 2019," concludes.