Moody's lowers the perspective for Marks&Spencer after the fall of fashion sales
The rating agency reviews the perspective of the British group from stable to negative. The company charges the situation to the continuous fall of the sales of the division.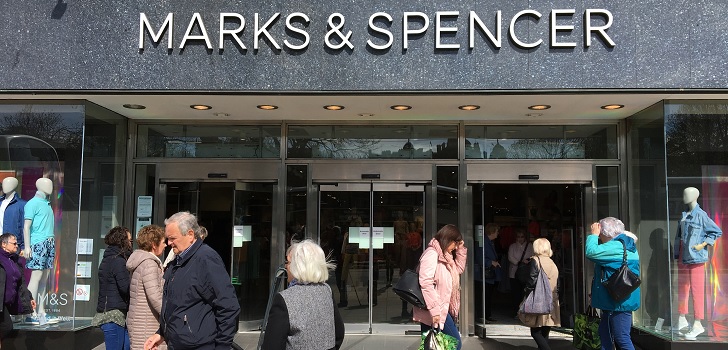 Fashion hampers Marks&Spencer. Moody's, the rating agency, has reviewed the forecast of the group from stable to negative, after the third quarter results that have been presented last week.
"The negative outlook reflects the risk that the company's profitability may continue to decline, notwithstanding the strategic efforts to reposition the business for sustainable growth", says David Beadle, a Moody's Senior Credit Officer and lead analyst for M&S in an official communication.
"The latest results highlight the challenges in Clothing & Home even though it is positive to note signs of progress in Food, cost control, and the decision last year to reduce dividends", he added.
The rating review is the consequence of the third quarter results. The company's fashion sales fell 3.7%, to 1,063 million pounds ( 1,393 million dollars). But the total benefits of the company only fell 0.7% to 3,018 million pounds (3,917 million dollars).
"The continued decline in clothing & home like-for-like sales and indications that full year margins for both clothing & home and Food will likely be at the weaker end of previous guidance highlight the challenges the company faces to curb the trend of deteriorating underlying profitability, which has fallen each year since peaking in fiscal 2016", adds the rating agency.