Moschino's owner increases revenue, shrinks profit by 16% until September
Aeffe, owner of Alberta Ferretti and Moschino, amongst others, achieved a revenue of 296 million euros, up 1.7% compared to the same period the previous year.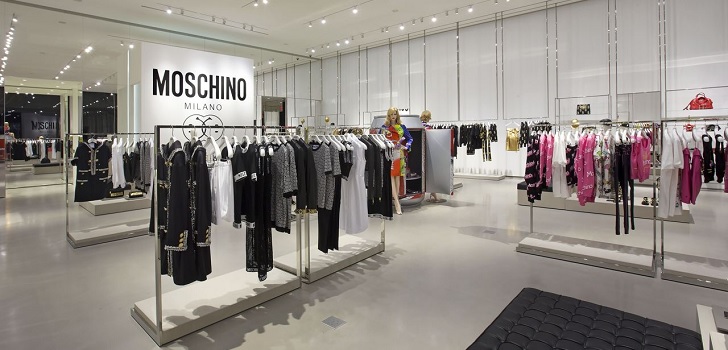 The Italian group ends the nine first months at a low speed. Aeffe, owner of Alberta Ferretti and Moschino, amongst others, has dropped its profit by 16.7% in the year to september, to 13.4 million euros. On the contrary, sales have increased by 1.7%, to 269 million euros.
The ebitda dropped by 9%, to 33.8 million euros. Massimo Ferretti, chairman of the company, stated that these results are "positively evaluate the results of the first nine months and we believe that the investment plan implemented since last year across R&D, production and marketing departments will contribute to strengthen the strategic positioning of our brands at international level."
Aeffe reduced its fashion sales by 1% in the first nine months of the year
By segments, fashion sales fell 1%, to 200.9 million euros, while footwear and leather goods grew 9.1%, to 96.7 million. The increase was mainly driven by Moschino. By markets, Europe represents the highest sales volume with 23.2% of the total (62.3 million euros). Closely followed by Asia, which occupies 25.1% of the business. America occupies the last position of the podium, with a representation of 5.2% of total sales.
Aeffe, owner of brands like Alberta Ferretti and Moschino, amongst others, acquired a 75% stake in Velmar in 2001. The company manages licenses of prêt-à-porter companies as well as bathroom and intimate.