Nike promotes group veteran as new chief sustainability officer
Noel Kinder, vice president of sustainable manufacturing and sourcing, will head from now on the group's sustainability strategy. He replaces Hannah Jones, who has assumed a new role.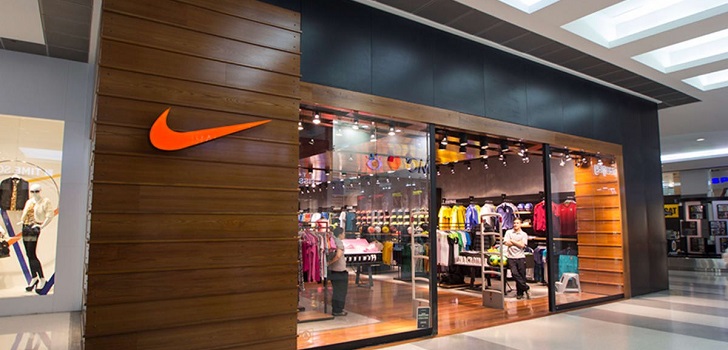 Nike continues management team reshuffle. The sportswear giant has appointed Noel Kinder, who served most recently as vice president of sustainable manufacturing and sourcing, as its new chief sustainability officer. He will report to Eric Sprunk, Nike's chief operating officer, and Tom Clarke, president of advanced innovation.
Kinder has been working at Nike for the last nineteen years, a time in which he has held various leadership roles for the footwear and apparel divisions, as well as positions in strategic planning and finance. Before heading sustainable manufacturing and sourcing, Kinder was general manager of Nike's Vietnam operations, where he oversaw the brand's manufacturing facilities in the country.
Hannah Jones, head of sustainability during the last 14 years, has assumed the reigns of Nike Valiant Labs (formerly Nike Innovation Accelerator), the group's business incubator program.
Nike posted a net profit of 1.93 billion dollars (1.67 billion euros) in fiscal 2017, 54% less than in the previous year
"We have made incredible progress over the last decade, and I'm excited to see Noel build on the leadership and change Hannah has helped define," said Mark Parker, Nike Chairman, president and chief executive officer. "In this new area, Hannah will play an important role as we look to innovate and disrupt our own models in this next phase of our growth," he added.
Nike, the largest sporting goods company worldwide, has entered an acquisition spree in the last quarter to strengthen its direct-to-consumer strategy. Firstly, the group took over Invertex, a 3D body-scanning technology developer and, some weeks later, it bought Zodiac, a customer data analysis specialist.
Nike's management has experienced several changes in recent months. Last May, César García was named global vice president of merchandising, and it placed Rosemary St. Clair at the helm of women's products. Those appointments came after the exit of Trevor Edwards, Nike's brand president.
The group ended fiscal 2017 with sales of 36.39 billion dollars (31.5 billion euros), up 6% from previous year. Net profit was down 54% to 1.93 billion dollars (1.67 billion euros) due to Donald Trump's tax plan.