Nordstrom has a new CEO following decrease in sales by 2.2% in 2019
The department store chain will go from having two presidents to a single CEO, Erik Nordstrom.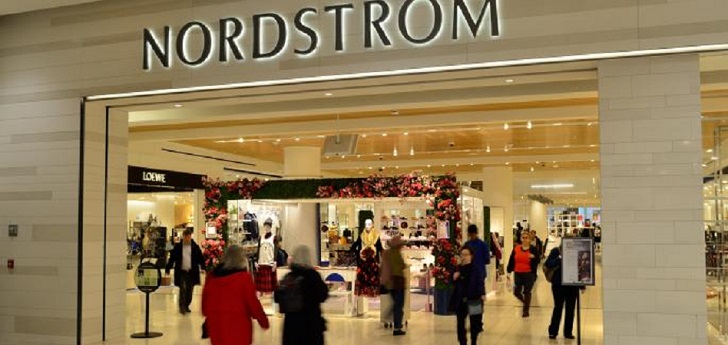 Nordstrom finds a new pilot. The US department store chain will go from having two presidents to a single CEO. The announcement made coinciding with the presentation of the annual results of 2019, in which the group saw sales results decrease by 2.2% and its profit by 24.1%.
Erik Nordstrom, until now co-president of the company, will become sole CEO. Peter Nordstrom, who shared the presidency, has been named president of the chain and brand director. These new positions reflect the current responsibilities of the two managers.
"These titles help clarify our respective roles, as we strive to maximize our impact both as individual leaders," Erik Nordstrom said in a statement. "Pete and I continue to be partners in ensuring Nordstrom's success, and we are both focused on executing our long-term plan," concluded the new CEO of department stores.
The reshuffling in its board simultaneously occurs at the time at which the financial results of 2019 are published. Last year, Nordstrom saw a 2.2% decline in its net sales (closed on February 1, 2020), to 15.3 billion of dollars. In this same period, the company's net earnings also decreased by 24.1%, to 496 million dollars.
Nordstrom has reaches dales of 15.1 billion dollars in 2019 and has obtained net earnings of 496 million dollars
The company has highlighted that in 2019 it accelerated its strategy to five top markets; in New York, Los Angeles, Chicago, Dallas and San Francisco. In this context, Nordstrom "increased profitability during the second half of the year," said the company in their report. "Our 2019 results reflected the accelerated roll out of our market strategy, our strength of Nordstrom Rack's execution," the group said in a statement. Looking ahead to 2020, Nordstrom intends to rely on digitalization to boost sales and profit growth. Sales through the online platform amounted to 9% and accounted for 35% of the total revenue of the group in 2019.