Parfois taps Vodafone talent to boost its digital business
The Portuguese accessories company has appointed Mar Fernández as its new chief digital officer. The director had previously worked in companies such as Nike or Vodafone.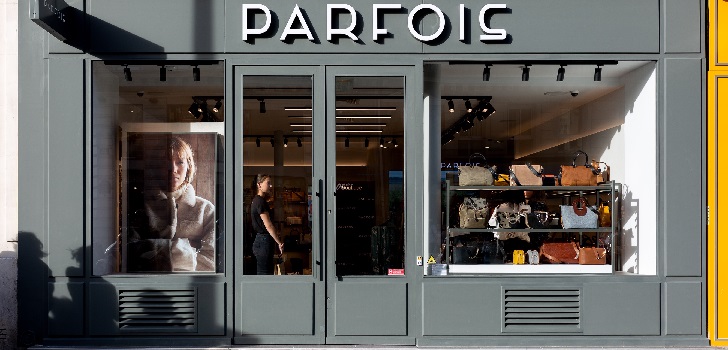 Parfois reinforces its helm and strengthens its digital strategy. The Portuguese company of accessories proceeds with the remodeling of its management team with the appointment of a new manager to lead its digital sector.
The company has named Mar Fernández as the new chief digital officer. The director has extensive experience in the sector. In the last five years, Fernández led the Vodafone ecommerce division in Spain.
Beforehand, the executive had served as a multichannel ecommerce director for Media Markt in Spain. She similarly held positions in the fashion sector as she worked in Nike's online division in Spain.
Parfois expects to exceed four hundred million euros (432 million dollars) of revenue in 2020
Parfois reinforces its digital business. The company, which has an online presence in twenty-eight markets, also distributes its products in the main marketplaces of the sector, such as Zalando or Amazon.
Parfois is in the process of expansion. The company, which started in 1994 with the help of Manuela Medeiros and has its headquarters in Porto (Portugal), exceeded one thousand stores last year and expects to reach a revenue of 400 million euros (432 million dollars) this year boosted by its expansion in Latin America, Spain, Italy, France and online.
Additionally, in the last year, the company has strengthened its international presence, with its arrival in new markets such as Israel and its dedication to Latin America, where it has entered Colombia and Puerto Rico.
Last year, the company landed in Colombia, Puerto Rico, and Israel
The previous year, the Portuguese company made some changes in its management
with the appointment of a new manager. José María Folache was the CEO of Tous prior to joining Parfois last March as CEO and president.
Folache relieved Sergio Marques as the first executive of the Portuguese group. Marques, who has worked in the company practically since its launch, held the position of CEO. Marques exited the company, at the same time as his managing director, Antonio Pires de Lima, former Minister of Economy of Portugal, who occupied the position for two years.