Prada: Raf Simons and Miucca Prada as co-creative directors
This is the first alliance between two creatives in the luxury fashion segment. Simons has piloted companies such as Dior or Calvin Klein and will work alongside Prada starting April 2.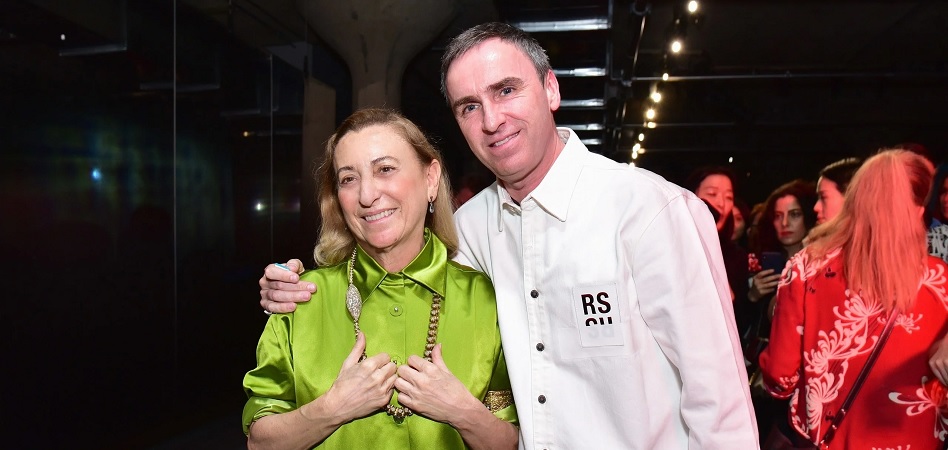 "This partnership, encompassing all creative facets of the Prada label, is born from a deep reciprocal respect and from an open conversation," it is with these words that the Italian luxury company Prada announced the appointment of Raf Simons to its creative team. Simons, who prior to signing with Prada worked as creative director at Calvin Klein or Dior, will act as co-creative director with Miucca Prada. This is the first union between two renowned creatives in the luxury segment.
Simons, who will join Prada on April 2, will exercise the same responsibilities as Miucca Prada. The first collection of Prada harvested from this union will be released in Milan next September on the occasion of the spring-summer presentation of 2021.
The company has indicated that this union "is the opening of a new dialogue, between designers widely acknowledged as two of the most important and influential of today." In this sense, Prada has also stressed that teamwork between Simons and Prada will bring a "new approach to the very definition of creative direction for a fashion brand - a strong challenge to the idea of singularity".
Waiting to publish the results of the 2019 financial year next March, the latest economic data of the Italian group corresponds to the end of 2018. In this period, the company recorded a revenue of 2.8% more, up to 3. million euros (3.4 billion dollars) and a net profit of 324 million euros (351 million dollars), 10% more than in 2017.