Puig goes all in in Latin America: enters Argentina with Rapsodia's new fragrance
The Spanish perfume giant has sealed an alliance with the womenswear brand, owned since 2017 by L Catterton, to launch its perfume Indie.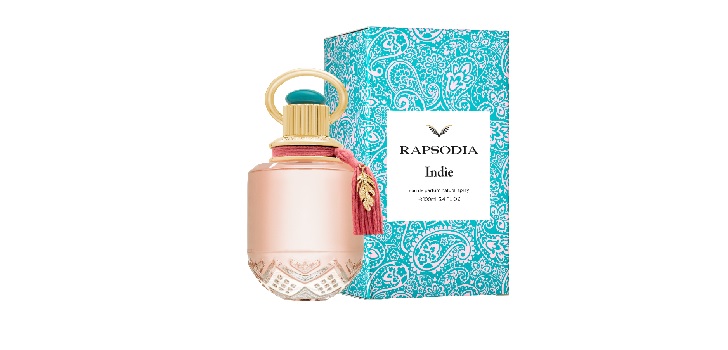 Puig speeds in Latin America. Spanish perfume giant Puig has sealed an alliance with the womenswear Argentinian brand Rapsodia, owned by L Catterton, to launch its first perfume. This is the first bet of Puig for Argentina, despite the company is already present in other Latin American markets. Rapsodia is one of the biggest womenswear brands in the South American country.
Under the name of Indie, Rapsodia will start selling the perfume in its local market, sources told Mds. The company operates with fragrances for more than one decade.
The alliance with Rapsodia happens after Puig set the goal of extending its products to perfumes and makeup, as well as expanding to new markets.
The perfume of Rapsodia represents the entry of the Spanish group to Argentina
Puig already has several partners in the Latin American market. The Spanish giant owns brands like Lavanda Añeja and Royal Regiment, besides being the licensee of the perfume of the Brazilian actress Juliana Paes.
In the last three years, the Spanish group has acquired two companies in the region. In 2016, Puig bought the Brazilian Granado, a cosmetics chain that took to several European countries and that has a revenue of more than 120 million dollars. At the beginning of the year, Puig acquired a minority stake in the Colombian brand Loto del Sur.
On a global scale, one of the last alliances of Puig was with Springfield (owned by Spanish group Tendam) to launch its eco perfume that will be available in Spain, Portugal, Mexico, France or Russia.
Rapsodia operates in some Latin American countries and its revenue is around 150 million dollars per year
Rapsodia on the other hand is part of Alas Group and its participated by L Catterton since 2017. After the operation, the company acquired the intimate's company CaroCuore, Baby Cottons, of childrenswear and launched its Rapsodia Girls line.
Puig closed its fiscal year 2018 with a revenue of 1.9 billion euros
Puig has taken steps towards digitalization after launching Puig Futures, a startups accelerator. In this sense, the Spanish group opened an ecommerce platform under the name of Queendom, available in the United States, France and United Kingdom.
Despite boosting its digital strategy, the group rearranged its helm in the last couple of months with the hiring of the CEO of the French Smcp as a member of its board of directors, as stated to Mds.
Puig closed its fiscal year 2018 with a revenue of 1.9 billion euros, a similar result as its previous year. However, the benefit of the brand was historic, reaching 242 million euros.