Salvatore Ferragamo ends 2019 on the rise and subjects its evolution in 2020 to the coronavirus crisis
The Italian group increased its net profit by 1.7%, to 92 million euros and invoiced 1.4 billion euros in 2019.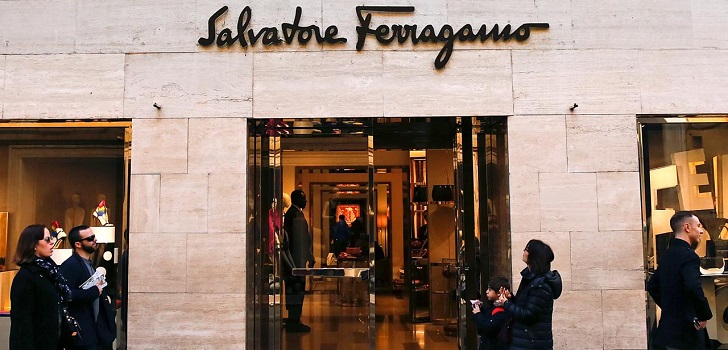 Salvatore Ferragamo ended 2019 in the black. The Italian company has concluded the 2019 financial year with an increase in sales of 2.3%, to 1.4 billion euros. The net result of the group also grew to 1.7%, reaching 92 million euros. Looking ahead to 2020, the group has not announced its forecast due to the uncertainty generated by the coronavirus crisis worldwide and, especially, in Italy which, since March 9, has been quarantined in an attempt to prevent the virus from spreading any further.
"Considering the rapid progression of the infection, its unknown evolution, the uncertainties regarding the efficiency of the rules, measures, and capabilities of the Countries to face the event, the first evidences of inverse reaction in China where the epidemic started and the uncertainties on the extension of the economic and social impacts of the Covid‐19, it is not possible to forecast, with a sufficient degree of reliability, its duration nor its magnitude, and consequently to evaluate in a reliable way the real impacts on the performance and on the financial statements of the Group," added the company through a statement.
Salvatore Ferragamo has not announced its forecasts for 2020, taking into account the uncertainty that Italy is experiencing due to the coronavirus
In the past year, Salvatore Ferragamo's main source of income was retail. With a network of 654 stores, this channel billed 2.4% more than in 2018, up to 899 million euros. Sales in the multi-brand channel also grew by 3%, to 461 million euros. For its part, the licensing business reported an increase of 21.8%, to 11 million euros.
By geographical distribution, the European Union remained the main market for the group. This region reached sales of 347 million euros, a 5.3% increase. However, Central America and Latin America were the regions that, as a whole, experienced the highest growth in 2019 with an increase of 75.7%, up to 82 million euros. In North America, it recorded sales of 317 million euros (+ 0.7%) and in Asia Pacific 551 million euros (+ 1.1%). In Japan, meanwhile, the group entered 0.4% less than a year ago, up to 118 million euros.
By product category, the group maintained its footwear division as the main source of income. In 2019, this segment billed 3.8% more, up to 575 million euros. Sales of leather goods grew by 3.7%, to 540 million euros, while the clothing division posted a drop of 2.9%, to 742 million euros. The sale of perfumes also declined, a division that billed 6.7% less than in 2018, to 87 million euros. Finally, accessories increased the company's income by 6.9%, to 84 million euros.