Shiseido fuels its glocal strategy with new executive committee for Emea
The Japanese group has unveiled its new team for the region, that will manage the beauty business locally and fragrance globally.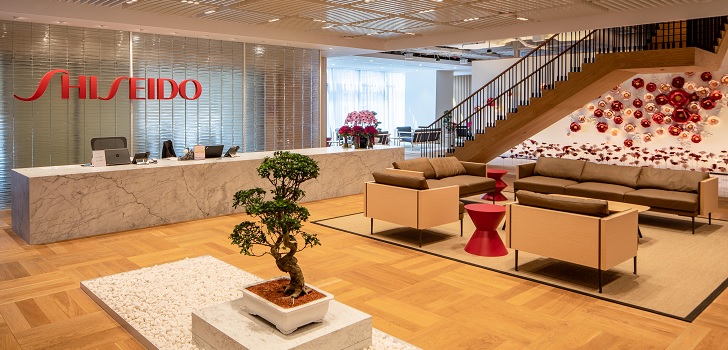 Shiseido fuels its "Think Global, Act Local" strategy. The Japanese company has unveiled a new executive committee for its Europe, Middle East and Africa (Emea) region.
The group manages from this region its global fragrance business, including brands like Dolce&Gabbana, Issey Miyake, Narciso Rodríguez, Zadig&Voltaire, Elie Saab and Serge Lutens.
This area generated 9% of Shiseido's overall revenue in 2018, up 9% on a local currency basis versus the prior year. Emea is one of the six regional headquarters of the group, together with Japan, Asia, Asia-Pacific, the Americas and travel retail.
Shiseido manages its global fragrance business from Emea
The new members of the executive committee in the region are: Alberto Noe, chief business officer Emea; Lindsay Azpitarte, vice president prestige brands Emea; Guillaume Gellusseau, global vice president designer brands, Serge Lutens and Fragrance Center of Excellence; Audrey Briotet, global brand vice president Dolce&Gabbana, and Bruno Desgres, vice president operations Emea.
The committee also includes Chisato Takashimizu, Europe innovation center director; Yolaine von Barczy, vice president human resources and sustainability Emea; Geoffroy de Fontenay, chief finance and information technology officer Emea; Nina Moïse, general counsel Emea, and Frédéric Charpentier, international communications director.
Alongside the fragrance brands, Shiseido Emea manages also the distribution of certain beauty brands like BareMinerals, Buxom, Clé de Peau Beauté, Laura Mercier, Nars and Shiseido Ginza Tokyo. Shiseido Emea has its head office in in Paris, where it oversees 88 countries.