Stella McCartney switches sides: allies with LVMH after breaking up with Kering
The French luxury conglomerate has acquired a minority stake in the sustainable brand, which until last year held a 50-50 joint venture with rival Kering.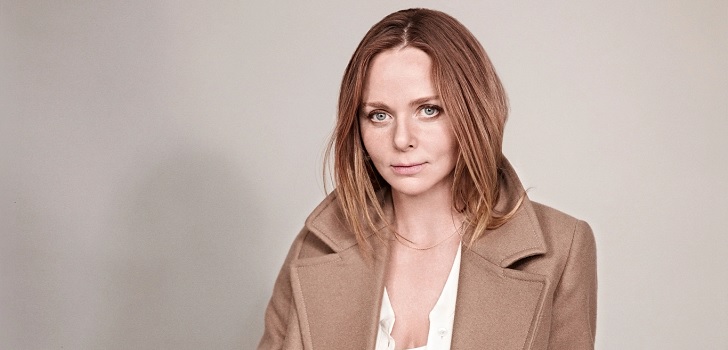 Stella McCartney finds a new partner after breaking up with Kering. The sustainable luxury company has sealed an agreement with France's other luxury giant, LVMH, which has acquired a minority stake in the brand. The new partners will detail the full scope of this deal in September, LVMH said in a press release.
McCartney will continue as creative director and ambassador of the brand, while holding majority ownership. She will also hold a specific position and role on sustainability as special advisor to Bernard Arnault, CEO of LVMH, and the executive committee members.
"The goal of this partnership will be for the Stella McCartney House to accelerate its worldwide development in terms of business and strategy, while of course remaining faithful to its long-lasting commitment to sustainable and ethical luxury fashion", said LVMH.
Stella McCartney will serve as special advisor on sustainability to Bernard Arnault and the executive comittee
Bernard Arnault insisted that sustainability was "a decisive factor" in the operation. The closing of this partnership will be subject to the usual conditions, in particular the approval of the competition authorities.
Stella McCartney held a 50-50 joint venture with Kering until last year, when the designer bought back 100% of the company. The move was also part of Kering divestment in non-strategic businesses to focus on Gucci and fast-growing brands like Saint Laurent and Bottega Veneta.
This will be LVMH's second venture in sustainability fashion, after the failure of Edun, a brand founded in 2005 by Ali Hewson and U2 singer Bono to promote trade in Africa by sourcing production throughout the continent. LVMH bought 49% of the company in 2009 but cut ties with three years later. The company then announced that was "restructuring its operations in preparation for its next chapter" following a joint review of the business.