Look!
Fancy a breakfast at Louis Vuitton?
The French luxury fashion house continues its diversification and enhancement of brand experiences with the opening of its first cafeteria and restaurant in mid-February.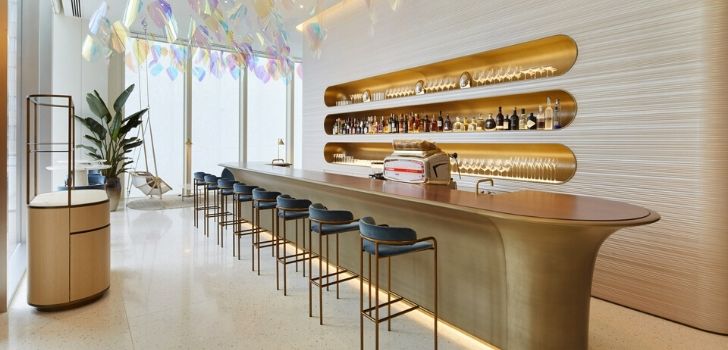 Louis Vuitton plunges deeper into the hospitality business. The French company, owned by the luxury conglomerate LVMH, delves into the hospitality business with the opening of its first Vuitton café and restaurant next month in Osaka, Japan.
The Louis Vuitton restaurant, and café will be located on the top floor of the four-level flagship store in Osaka. Speaking to the press, Michael Burke, president and CEO of Vuitton, confirmed that restaurants and hotels could be a way for future expansions of the brand. Its flagship store in Paris on Avenue Montaigne is also undergoing renovations and will also reopen with an eatery.
Dior, another LVMH label, will also venture into the gastronomic world. The company is in the process of renovating its flagship boutique on Avenue Montaigne in Paris, which will reopen with an eatery.
Presently, various luxury companies have opted to expand their horizons via other operations such as Gucci with Gucci Osteria, Ralph Lauren with The Polo Bar, Prada with Bar Pasticceria Marchesi and Bar Luce, Tiffany & Co. with The Blue Box Café, and Burberry with Thomas's among others.