Stradivarius: head of buying exits
Sergio Odriozola joined Inditex's chain coming from Zalando as buying director. His role will be occupied again by Gaspar Huertas, a historic executive of the group.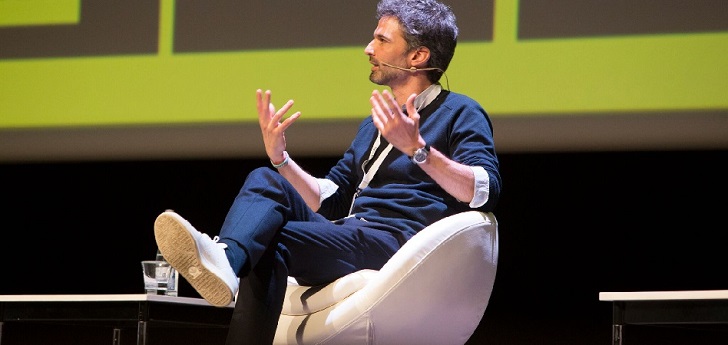 New replacement in Stradivarius. Sergio Odriozola, who joined the young fashion chain from Inditex at the end of last summer as buying director, has left the company. His role will be occupied by Gaspar Huertas, a historical executive of the group, who before Odriozola's incorporation was both product and buying director.
Odriozola's departure was produced by mutual agreement and responds to "different visions in matter of product," as close sources to the Spanish company explained to Mds.
Odriozola'ssign up for Stradivarius meant the return of the executive to Spain, after three years in Berlin as head of product and merchandising at zLabels, the private-label company of Zalando.
At the German company, that nurtured from a group of former executives of the Spanish fashion retail giants, Odriozola supervised the product area of the 17 own brands of the platform.
Stradivarius hired Sergio Odriozola, former Mango and Zalando, at the end of last summer
Industrial Engeneer from the University of Navarra and MBA from ESADE, the executive began his career in fashion business in Mango, where he became director of the womenswear line and member of the executive comittee.
The manager joined Stradivarius after a year of changes in the company, which in 2017 tried a menswear collection (that had even differentiated spaces in the main flagships of the group) to discontinue it only a year after.
His arrival entailed the division of the buying and product management, which was until that time under Gaspar Huerta's charge. After his departure, Huertas took up both positions, according sources closed to the company.
Sales and product management of the chain returned to Gaspar Huertas' hands
Stradivarius is the fourth largest concept of Inditex by business volume, with sales of 1.48 billion euros in the last full fiscal year. The chain had 1.017 points of sale on 31st January.
During the first nine months of the fiscal year, Inditex underlined the "strong performance" of Stradivarius that, just like the other chains, is reorganizing its stores network, giving priorities to the bigger points of sale.
Between February and October, the chain closed 16 stores, until adding up 1.008 stores, being the second concept, alongside Pull&Bear, that shrinked the most its commercial network during the period.
Inditex finished 2017 with a revenue of 25.33 billion euros, 12% up the year before, and a net profit of 3.3 billion euros, what entailed an increase of 7%. The company is immerse in its greatest transformation in its history, with which it aspires to become a pure player with the stores at the service of e-commerce by 2020.