Inditex hires former Zalando as head of product for Stradivarius
Until now, the executive was the chief manager product and merchandising of zLabels, a subsidiary of e-commerce group Zalando's own brands. Previously, Odriozola had worked for more than eleven years in Mango.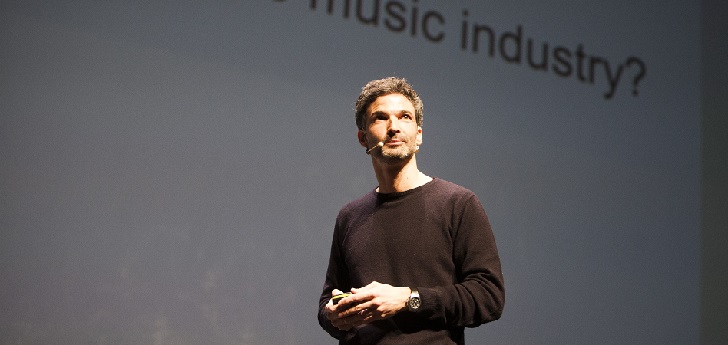 Sergio Odriozola comes back home. The former Mango executive, who during these last years has been the product department chief manager for Zalando's own brands, has joined Inditex as Stradivarius product director.
Odriozola, consequently, comes back to Spain, where now the youth fashion chain has based its headquarters in Cerdanyola del Vallès (Barcelona). Industrial Engineer from the University of Navarra and MBA from Esade, the executive began his career in the fashion business working for Mango, where he became general manager of the women's line and a member of the executive committee.
In 2015, the executive shifted towards click as product and merchandising manager of zLabels, the subsidiary of Zalando's own brands, for which the German group acquired many former executives from Spanish giants of fashion retail.
zLabels was founded in 2010 and has progressively won more autonomy regarding the core company. In the group, with headquarters in Berlin, Odriozola supervised the product department of 17 brands from the platform, taking into consideration the male, female and footwear fashion lines.
Sergio Odriozola will be at the front of Stradivarius product and buying director
After two years in the company, the executive has joined Stradivarius as buying director during a period of transformation for Inditex, which is developing its business model to lean on online channel even further.
Stradivarius is the fourth biggest Inditex's concept regarding volume of business, obtaining sales valued in 1.48 billion euros at the end of fiscal 2017. With an EBIT of 225 million euros during the last fiscal year, the chain promoted its network of stores strongly in 2017, adding up twenty-three new stores to its sales network, and owning a total of 1,017 points of sale.
The company took one more step forward in 2017, with the launch of its first collection for men, although it was discontinued barely a year later. Nowadays, Stradivarious is still focusing its offer to female audience.
Inditex ended 2017 with a revenue valued in 25.33 billion euros, a 12% more, and a net profit of 3.36 billion euros, which implied an increase of 7%. The company is immersed in the biggest transformation process of its history, with which it aspires to become a pure player with stores at the service of online.
E-commerce produced in 2017 a total of 2.53 billion euros in sales for Inditex, a 10% of the whole revenue, and the company's purpose is set on selling online all around the world in 2020. In fact, the group has already launched an e-commerce global platform through which they will reach the markets where there is no physical presence of the brand.