Zalando exceeds €6.5 billion in 2019 and shifts to luxury
The German ecommerce platform has increased its sales by 20.3% in 2019, up to €6.5 billion (7.1 billion dollars), and skyrocketed its profit by 94%.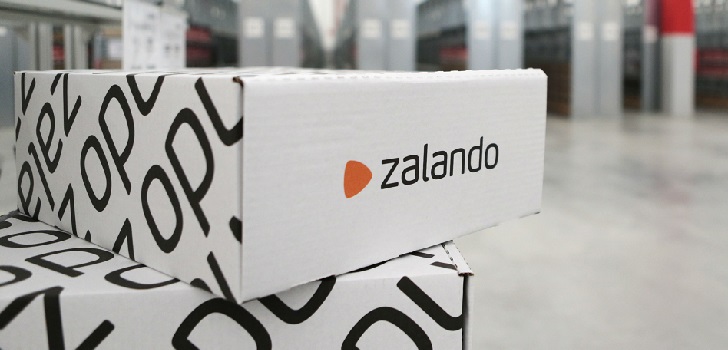 Zalando starts a new chapter. The German ecommerce company has ended the last year with positive sales results. The group has increased its income by 20.3% in the period, to 6.5 billion euros (7.1 billion dollars). The company's profit skyrocketed up to 99.7 million euros, 94% more than last year when it recorded a profit of 51.2 million euros (55.7 million dollars.
The company explained that it has drawn up a new strategy for 2020 that shifts towards the luxury sector. Zalando will expand its premium segment to include more luxury brands and double its offer in 2023. Among the latest movements that the group has made in this regard is the integration of the Moschino and Alberta Ferretti brands.
"Especially younger customers like to mix and match high-street fashion brands with sports and designer pieces," said David Schneider, co-CEO of Zalando. "Premium has been our fastest-growing category in the past months, and we see a huge potential to build on that," added the executive.
Zalando will launch the Pre-owned project in the third quarter of 2020
In parallel, the company's plans also mean to strengthen its sustainability strategy with the Pre-owned program. Zalando will launch the project in the third quarter of 2020, in which users can resell their clothes.
Zalando was founded in 2008 in the Rocket Internet start-up accelerator. The company, which has been publicly traded since 2014, was born as a platform specialized in the sale of footwear through the Network, but over the years it has diversified and now also offers fashion, sports and decoration items, among others.
Zalando is the sixth-largest ecommerce group in the world by turnover. The ranking of the largest online operators is led by Amazon, followed by Chinese JD.com and Alibaba. Otto Group, eBay, Veepee, Asos, Ynap and Global Fashion Group are the other major operators in the sector.