Zalando to invest €20 million in logistic platform in Madrid
The ecommerce bets on Spanish territory to set in motion a new platform with the objective to strengthen its logistics share in the country.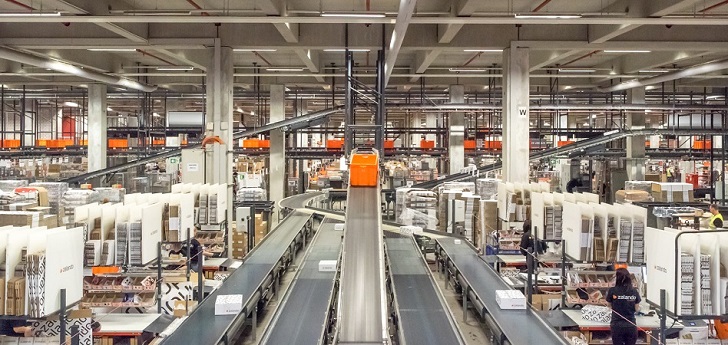 Zalando fortifies its share in Spain. The German ecommerce platform trails the logistics market in Madrid (Spain) in search of the best location for its first own center in Spain. The group plans to invest 20 million euros (21.9 million dollars) from the hand of a partner The company is currently testing the terrain to locate its logistics center in the southern area of ​​Madrid.
Zalando expects an investment of 20 million euros (21.9 million dollars) for this project, as confirmed by a company representative. The online company's warehouse will be operated by an external logistics provider yet to be confirmed.
Zalando locates a spot for its logistics center in Madrid
Regarding the international logistics structure, Zalando has distributed its logistics share in eleven centers in countries such as Germany, Poland, Italy, the Netherlands or the United Kingdom. Rotterdam has been the last location where the company has set up a warehouse, although it will not be operational until 2021. This complex occupies 140,000 square meters and will provide Belgium, Holland and Luxembourg.
The ecommerce group already has a structure in the Spanish market. In 2016, Zalando launched a subsidiary as the supply headquarters for zLabels, the division of its own brands that ceased last year.
Zalando is one of the largest retail ecommerce operators in the world. In 2019, the group handled 145 million orders and recorded a revenue of 6.5 billion euros (7.1 billion dollars), representing a growth of 20.3%. The company's profit stood at 99.7 million euros (109.1 million dollars), a 94% increase than the previous year.