Zara joins Paris Fashion Week with latest Srpls collection
The biggest chain of Inditex has presented its latest Zara Srpls collection in a school located in Le Marais. The collection will be distributed in some stores of the company and its online platform.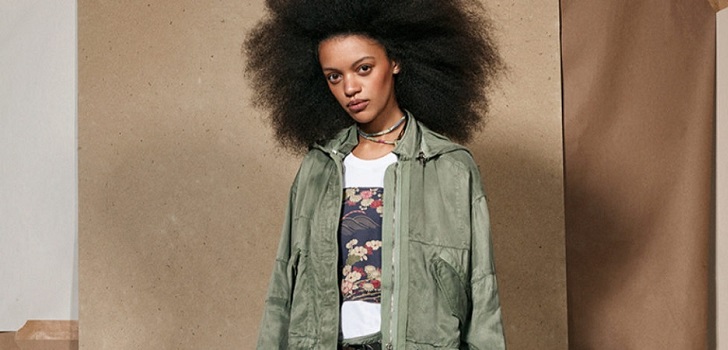 Inditex plays the luxury game with Zara. The company has just presented its latest Srpls collection during Paris Fashion Week. The event took place in a school in the Le Marais district that is also used by brands like Balenciaga, Givenchy or Hermès to present their collections.
The collection has camouflage trousers and coats for men, women and children and will be distributed in a selected number of stores of the fashion retail giant and though its website. The line also has accessories and a handbag.
Zara will start to distribute the collection starting October 8
The prices of the collection, that will be launched October 8, will be between 200 euros and 250 euros for outerwear. Garments are manufactured with premium raw materials like Japanese cotton and Italian recycled wool. Some of the items are part of the Join Life tag of the group.
The collection's name refers to the term surplus, the stock of military uniforms. The line was launched in November 2018. Zara is not the only mass market chain that uses its own luxury strategies to upgrade its positioning. H&M, for example has been collaborating with designers for years, its latest with Pringle of Scotland. Massimo Dutti organizes a fashion show each year in its Barcelona flagship.