2018, when America peeked into luxury and put almighty Arnault on guard
The world's capital of lifestyle and casual reclaims itself, too, as a luxury mecca. Groups like Coach and Michael Kors (reconverted into Tapestry and Capri, respectively) advance by force of their check book to threaten the reign of Paris. En grade, monsier Arnault.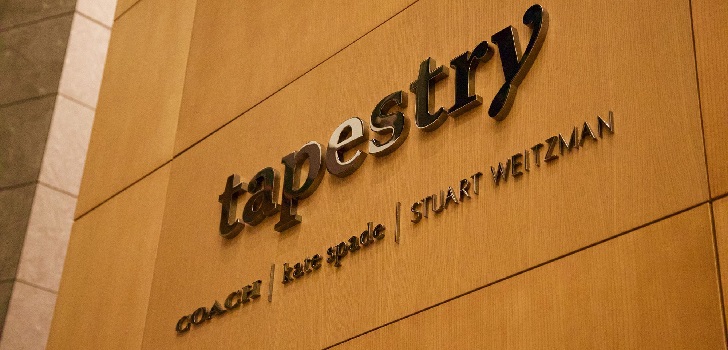 "What we are doing is creating the first New York-based house of modern luxury lifestyle brands". The statement issued by Víctor Luis, Kate Spade's chief executive, briefly encapsulates the new stage in which luxury is diving on a global scale. The United States wants to make a spot for itself in a kingdom ruled, almost hegemonically, by French conglomerates.
The country that replaced high-end couture for read-to-wear, heels for sneakers and design fashion for athleisure, is ready to face Europe in the only field it has not managed to prevail over: luxury. But it is getting ready in its own terms: e-commerce, millennial clients, premium positioning and a lifestyle focus.
The first steps of these conglomerates to conquer luxury were taken in 2017, with the bidding of British footwear Jimmy Choo. Groups like Interparfums (which has its footwear licence) or Coach (which had already acquired Stuart Weitzman) made their bid for the brand. Bernard Arnault had already shown interest in the firm ten years back, but ultimately, the winner of the battle was Michael Kors.
Michael Kors acquired Jimmy Choo in 2017 through an operation valued in 1.35 billion dollars
The company disbursed 1.35 billion dollars to acquire Jimmy Choo, for whom it set the target of promoting sales up to one billion dollars leaning on diversification and international expansion. For Michael Kors, the operation was key for geographical and product diversification: if the handbag firm concentrated its business in the United States, Jimmy Choo is strong in Europe and Asia.
After failing to buy the footwear's firm, Coach attempted a second round with Kate Spade, an American group specialised in womenswear and mentioned quite frequently for being one of the most innovative retail brands, pioneer in the use of technologies like augmented reality, connected mirrors or smart fitting rooms. The acquisition was ultimately concluded at the end of the year for 2.4 billion dollars.
In 2018, Michael Kors played in advance again and acquired an Italian historic brand: Versace. The group, until then property the founding family and participated by the Blackstone fund, was acquired by the American company for a price of 1.83 billion euros. If with Jimmy Choo, its intention was to reach a revenue of one billion dollars in the short-term, the goal with Versace was set at obtaining two billion. In order to achieve it, Michael Kors will extend the firm's global network to 300 stores, accelerate its e-commerce and enlarge the complements and footwear's lines of product.
After a wave of purchases, both groups have changed their name and debuted a new corporative image to reflect their new condition as conglomerates. Coach has become Tapestry, whereas Michael Kors has adopted the name of Capri.
In both cases, the objective contemplates reducing dependency on star products and creating new it bags with brand and logo but at more affordable prices than those in Europe. Reason? The exhaustion of logomania. It has been showing signs of exhaustion for years and moreover, handbags no longer have an aspirational role for new generations.
Throughout its first year as Tapestry, Coach's parent company has aimed all its efforts into securing the new company and reordering its network of distribution, following the steps it had taken with Coach to improve the brand's image. More specifically, Coach notably reduced its presence in Kate Spade's wholesale channel, limited distribution through online outlets and took control of its distribution in key markets like China, Hong Kong and Taiwan. In 2018, the group's turnover stood at 5.88 billion dollars, up by 31%, out of which 4.22 billion belonged to Coach; 1.28 billion to Kate Spade and lastly, 374 million to Stuart Weitzman.
Tapestry has focused its efforts during 2018 into securing a new group and reordering its distribution network
Michael Kors, for its part, has started to profit from the Jimmy Choo investment ahead of ending its first period with Versace too. The company set off a reorganising plan in 2017 which contemplated a strengthening of the brand and, at the same time, the margin: releasing less designs per season, moderating its promotional intensity and renewing stores. The final goal, according to its back then CEO, was being less dependent on product categories.
With the last results on the table, the company has already started to reap the fruits of its strategy. On one hand, although handbags still entail 70% of the turnover, womenswear and footwear sales raised during 2017 and provided part of the share. The objective now is set on increasing the weight of these two lines up to 12% and 13% respectively, and consequently reducing the share of handbags to 62% in 2020. For its part, Jimmy Choo had a revenue of 226.6 million dollars during the fiscal year, ended the 31st of March 2018. Globally, Michael Kors' volume of business ascended up to 4.7 billion dollars, 5% more than last year.
Luxury, USA's remaining target
Macy's, Nike, Levi Strauss, Carter's, Amazon. The born and raised in the United States dominate all fashion business' subsectors. All except two: large distribution (whose king has been, for a decade, the Spanish Inditex) and luxury, where the best American company stands at number five.
In the case of fashion distribution, the European domain is quite recent: in 2004, Gap sold twice as much as Inditex, which until then stood in the third position right behind H&M. In only four years, the financial issues in which Gap was immersed enabled Zara's parent company to overtake the American company in 2008.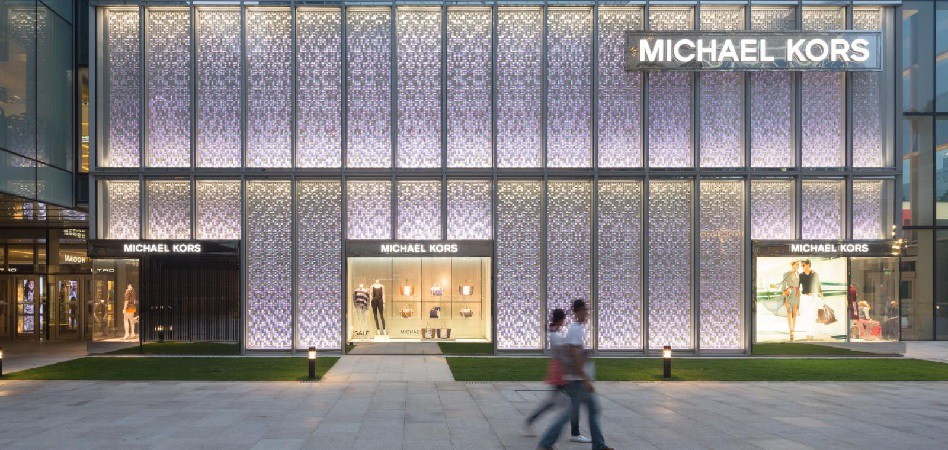 Although Gap managed, temporarily, to recover the first position due to the depreciation of the euro, it was again defeated by Inditex in just two years, and since then, the Spanish group has always carried the gold medal.
However, the United States has never managed to reign one sector, the high-end one, which all the way from its etymology (Latin) to its historic origin (linked to European monarchies) has little or nothing to do with the American country.
Luxury is, as of today, ruled by three European conglomerates (LVMH, Kering and Richemont) whose origins date back to the nineties, when three magnates (two of them, French) started to take control of the European companies of the time, which in most cases, are still owned by the founding family.
The entrance of capital into the sector promoted its expansion, opened frontiers up and multiplied the size of firms such as Louis Vuitton or Gucci. LVMH, Kering and Richemont amount up to about thirty fashion firms in total, as well as some more entailed by jewellery, licor and distribution groups.
Luxury is, as of today, ruled by three European conglomerates: LVMH, Kering and Richemont
Capri and Tapestry want to go down the same road and, even if the environment is way more competitive and changing, analysts are quite optimist. They have on their side brands that connect with younger generations, less linked to the figure of a creative director and with a long way to go for their expansion.
Both American groups are entering a market which, in its whole, is at a turning point. The transformation of retail is added to the change of luxury itself, which must adapt to a new normal after what consultant Bain titled "Chinese bulimia", that is, when the Asian giant acted as an anabolic steroid for the sector's accounts. Now, the service has stopped being a differential value, Chinese people with purchasing power have all brands' bestsellers and it is e-commerce and fast fashion the ones that will set the rules.
Furthermore, the sector is decelerating: in 2016, it left behind double-digit growths with a rise of 5.6%, a rate which was reduced to 5% in 2017 and 2018. For 2019, it is estimated that this market's sales will advance only 4%.
And European luxury?
The battle is already being shaped in Paris, and all titans are arming up. LVMH, the sector's number one, has leaned on innovation and vertical integration to keep on leading the sector's new stage. In recent years, the group has taken a stake in several of its suppliers, like tanner Roux or optic Marcolin, and has reinforced the productive muscle of Louis Vuitton with two new factories in France, with which it estimates to reduce delivery timings in only a week.
Kering, with its top brand Gucci, is now experiencing a second youth
Another of the company's drivers of growth is innovation, partly to connect with new audiences for which urban means more than heritage. In that sense, the company has released its own start-up incubator, located in the technologic campus Station F in Paris, and has reinforced the partnerships it has with urbanwear firms (although also luxury ones) like Supreme. Parallelly, the company has reorganised its portfolio of brands with acquisitions like Rimowa (in a context in which clients prefer experiences like travelling instead of consumption goods) and also disinvestments, like Donna Karan.
Kering, for tis part, is living a second youth thanks to the tandem Alessandro Michele-Marco Bizzarri in Gucci, its crown jewel. The new bicephalic group has made the firm 'cool', leaning, too, on collaborations. Furthermore, the company has reordered its management under four new areas of control with the purpose of gaining flexibility and approaching the client. The group is also reordering its pool of brands, disinvesting in Puma, Volcom and Stella McCartney in order to aim all its efforts into luxury.
The bronze in the luxury sector is handed to Richemont. The brand is also reordering its strategy to put clients in the middle of everything, although its main weapon is e-commerce -showcased by M&As such as Yoox Net-a-Porter-, as well as new management structures to gain speed. The Swiss giant, still owned by the Rupert family, has reordered its portfolio, taken a stake in Dufry and selling Lancel and Shanghai Tang (operation completed in 2017).
Luxury surrenders to e-commerce
Except specific exceptions like Hermès, luxury has been relatively reluctant to e-commerce. The elevated exposition of the web, the transparency of prices or the difficulty to shift luxury service onto the Internet were for decades the excuses given by luxury titans to jump online. Now, at a time in which everything can be purchased online, the highest-end has come down its pedestal.
This year, three of the sector's titans have taken a step forward in e-commerce to capitalise the rise of a channel that does not see ranges. Out of all leviathans, the first to jump in was Richemont. The group, established over a traditional sector as is luxury, acquired the control of Net-a-Porter, pioneer in luxury's e-commerce, in 2010. Five years later, Richemont merged with pure player Yoox in a M&A that entailed the departure of Natalie Massanet, founder of Net-a-Porter, due to her disagreement regarding the sale figure. In 2018, Richemont took control of the whole group and delisted it from the stock exchange, integrating a giant that has a current turnover of more than 2.1 billion euros.
The number one in the sector, LVMH, has also reinforced its commitment on digitalisation after the launch of the website 24Sèvres in 2017 (the department stores platform, Le Bon Marché), and the appointment of Ian Rogers, a former Apple and Yahoo. In 2018, Louis Vuitton's parent company revealed the volume of its online business: 3 billion euros in 2017, which entails 7% of its global business. Furthermore, the group took a stake in Lyst, a start-up that operates as a luxury search engine on the web.
Richemont has acquired the total control of Net-a-Porter this year, pioneered in luxury e-commerce and delisted the company from the stock exchange
Kering, for its part, recovered the control of its online business in 2018, which until then had been managed by Net-a-Porter. Richemont's platform still manages in its online stores brands such as Valentino and Armani, as well as several other firms from the Swiss group.
Not even Chanel, which has barely tried out the digital environment with a costume jewellery capsule in Net-a-Porter and the sale of cosmetics through its own platform, resisted the online push in 2018. The company took a stake in Farfetch last February. The agreement included, besides investment, the conjunct development of new tools to integrate on and offline experiences. Farfetch, at the same time, led the main role of one of the biggest M&A of the year after going physical in New York in September, involving 885 million dollars. On the other hand, the pact also includes distribution through platforms like Barrie Knitwear, Goossens and Miason Michel, three of the luxury group's brands.
Parallelly to the commitment of luxury titans onto the online channel, e-commerce giants have also tried to focus their offer in this segment throughout 2018, two years after the battle against counterfeits began. One of the companies that has advanced the most in that sense has been Aliababa, which in recent years has carried out initiatives like Luxury Pavilion, a division inside Tall where it distributes more than fifty high-end brands. In 2018, the Chinese group took a stake in Ordre, an online showroom specialised in luxury.