Amazon to launch clothing line designed by 'influencers'
Ecommerce American giant will launch a limited edition clothing times created by Internet celebrities.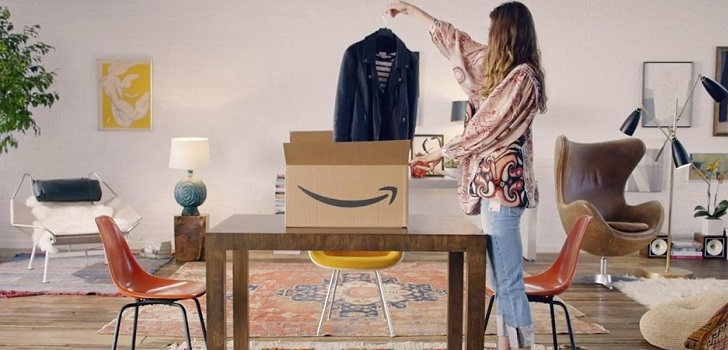 Amazon makes a new bid for fashion. Ecommerce American giant chooses the influencers to launch a new clothing line, named as Staples by The Drop. The launching will consist in a clothing items series, of limited edition, designed by Internet celebrities.
The collections will be on sale on Amazon's platform every few weeks. The novelty of the clothing line is that it will be only available for purchase during 30 hours, disappearing from available range of fashion products of Amazon later on.
Clothing items editions will be on sale according to consumers' demand, that is to say, Amazon has not planned to follow a periodic frequency of launching. Besides the ecommerce American giant will set a section in its web for the clients to do proposals of influencers to design The Drop's clothing items.
At the same time, Amazon will offer the influencer the opportunity to apply in its web. Stables by The Drop's clothes will combine with the remaining products that Amazon has on sale, which are available continuously.
2018 was a year plenty of benefits for Amazon. American corporation tripled its profits, until reaching the 10,073 million dollars. This year's results supposed a rise of 31% of its billing regarding last year's fiscal exercise.