Dior fortifies it presence in Latin America: hires former El Palacio de Hierro exec as new regional director
Dior appoints Hugo Charles as new regional director in Latin America and strengthens its presence in the region.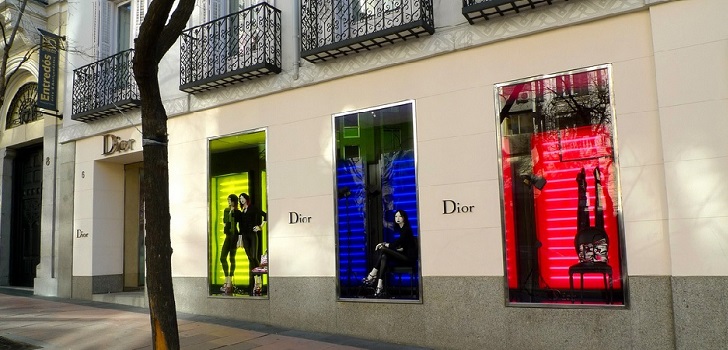 Dior house fortifies its presence in Latin America. The Parisian fashion house has a new regional director in Latin America, Hugo Charles. The French luxury label is paving its way across Latina America to impose its presence on the continent, especially in Mexico where it had recently installed two pop-up shops in Cancun at El Palacio de Hierro (La Isla Mall).
The new regional director, Hugo Charles, has an extensive experience in the retail in industry, especially in Mexican market. Until last December, he worked as the director for the Luxury Division at the El Palacio de Hierro for 3 years, the same chain of department store where Dior had installed two pop-up shops for the holiday season.
Hugo Charles also worked for high-end fashion brands such as Prada for six years as its retail manager; Fendi, as the country manager in Mexico for four years a promotion he obtained after working for two years as the company's brand manager for over two years and a half.
Dior taps Hugo Charles as regional director in Latin America
Dior has been strategizing to expand its presence in South America with the opening of new stores in countries suchs as Mexico, where the company owned by LVMH opened its first stand-alone stores last October. It was previously solely present in shop-in-shops in El Palacio de Hierro.
The luxury goods company opened two distinct stand-alone stores, one exclusively for womenswear and the other for menswear in the Art Pedregal Shopping mall, which opened in March last year and only focuses on luxury retailers.
The group's market conquest is not limited to Latin America, as the Dior house has equally invested in Japan since October the luxury label has opened three points of sale in Tokyo to expand its Maison and beauty division. Dior currently has 205 boutiques across the world.
The brand currently has 205 boutiques around the world
According to LVMH's latest data, the group ended its first nine months with a revenue of 38.4 billion euros (42.7 billion dollars), 16% up than the same period last year.