Gap continues upward trend: gains 18% more in 2018 and grows by 4.5
The US fashion distribution company also announced its split from Old Navy, which will quote separately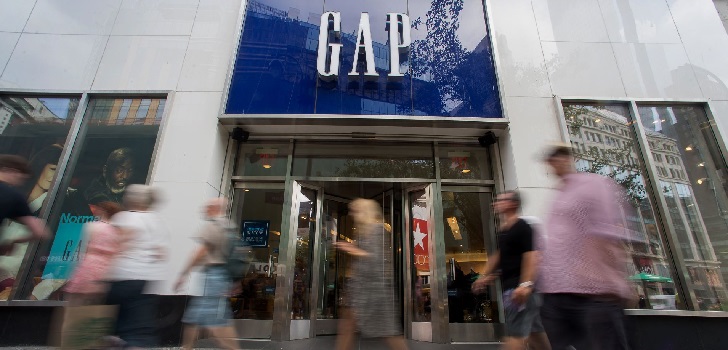 Gap closes 2018 upwards. The US company, fourth largest fashion distribution group in the world by revenue, closed the fiscal year 2018 (ended on February 2) with an increase of 18% of its net profit, up to 1 billion dollars.
The group's sales also registered a positive performance, with a growth of 4.5%, to 16.58 billion dollars. Gap's ebitda, however, went downwards in 2018, with a drop of 7%, to 1.32 billion dollars.
By chains, Old Navy was the brand that evolved best from the group, with an increase of 3% compared to the same period of the previous year. The Gap brand, on the other hand, recorded a 5% decrease in its revenue, while Banana Republic remained stable, with a rise of 1% in 2018.
Gap registered sales valued in 16.58 million dollars in 2018
By regions, the only market where the group grew in 2018 was the United States, with an increase of 6.14%, up to 13.34 billion dollars. In Europe and Asia, the company's sales fell by 5.9% and 2.3%, respectively.
Along with the publication of its results, the group announced it would spin the brand Old Navy off, which will quote separately from the rest of the brands. The group explained that "the Old Navy's business model and customers have increasingly diverged from our specialty brands over time, and each company now requires a different strategy".