Gucci continues its digitization strategy: teams up with Chinese Tencent
The italian company, owned by luxury holding Kering, has allied with Tencent, owner of WeChat to conquer the Chinese consumers.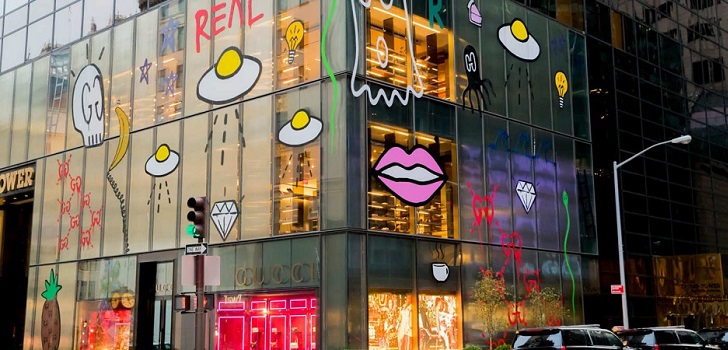 Gucci speeds in digitization with Tencent. The Italian luxury company has reached an agreement with the technology giant that owns the QQ messaging app and WeChat, for the development of digital content for the Chinese market. This is the first initiative that Tencent does with a luxury brand. The first video has already generated more than 64 million views on Tencent video platforms and Gucci platforms in China.
Marco Bizzarri, chief executive officer of Gucci, has stated that this joint venture aims to create the conditions that allow the company to monetize the digital era: "existing and emerging technologies provide significant opportunities for a deeper and more personalized commitment to our brand identity," the executive explained in a statement.
Tencent was founded by Pony Ma in 1998 and has been listed on the Hong Kong stock exchange since June 2004. The company had a turnover of 13,748 million dollars (12,473 million euros) in the third quarter, 21% more than at September 30, 2018. On the other hand, Gucci reached 8.2 billion euros in sales, 33.4% more than in the previous year.