Kering to improve profit and double in 2018
The group sales reached 13.66 billion euros, 26.3% up versus the previous fiscal year, thanks to the evolution of its business in all the regions.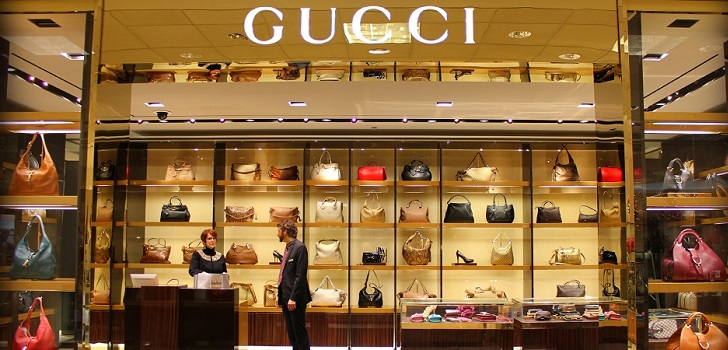 Kering doubles its earnings thanks to Gucci. The French luxury conglomerate, owner of brands such as Saint Laurent or Bottega Veneta, closed the fiscal year 2018 with a result of 3.71 billion euros, twice the profit obtained in 2017.
The group revenue reached 13.66 billion euros, 26.3% up from the previous fiscal year. The company grew in all the geographical regions where it operates. Kering's ebitda reached 4.43 billion euros, 42% more.
Like-for-like sales of the group grew by 37.8% in North America, to 2.7 billion euros, while in Asia Pacific, excluding Japan, sales were 33.8% up, reaching 4.42 billion euros. In the Japanese market, the group sales were 1.15 billion euros, up 23.9%. In the European Union, the group's revenue rose by 23.7%, reaching 4.47 billion euros.
Gucci had a revenue of 8.29 billion euros in 2018, which represented a rise of 33.4% compared to 2017
The conglomerate attributed the result to the good performance of Gucci, whose sales reached 8.29 billion euros, 33.4% more. Yves Saint Laurent increased its revenue by 16.1%, to 1.74 billion euros. On the other hand, Bottega Veneta reduced its earnings in the fiscal year 2018, to 1.1 billion euros, what represented a fall of 5.7%. The other brands owned by Kering also improved in the last fiscal year, registering sales of 2.1 billion euros, 29.8% up.