Havaianas owner grows 8.6% until June and enters China with Alibaba
The Brazilian Alpargatas closed its first half with a net benefit of 18.4 million dollars, 44.7% more than the same period last year.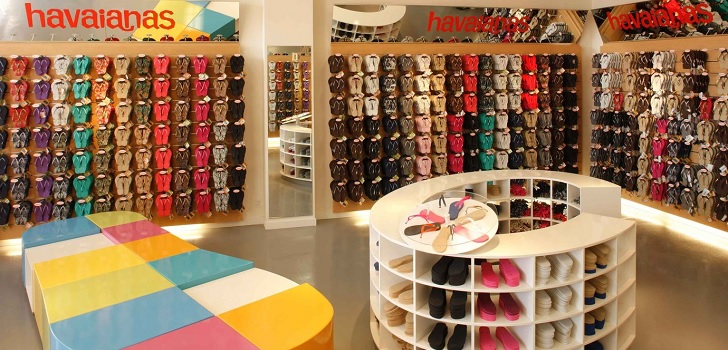 Havaianas owner closed its first half at double speed. Alpargatas ended the first semester of its fiscal year with a rise od 8.6%, up until 493.6 million dollars.
However, the benefit of the group decreased 44.7%in H1, up to 18.4 million dollars, while the ebitda was 58.6 million, 0.9% less.
By markets, sales of Alpargatas in Brazil (that includes brands like Havaianas, Mizuno and Osklen) grew 11.2%, up to 267.8 million dollars. In the rest of the world, the company rised its sales 15.1%, up to 108 million dollars.
Alpargatas consolidated a branch in China, where it also started operating through Tmall
In fact, the company reinforced its international presence with the opening of a branch in China. Alpargatas started operating in the Asian giant with Havaianas in Tmall's marketplace, property of Alibaba. Plus, the sandals brand also reinforces its bet for its Indian online channel where it landed in the ecommerce platform Myntra.
To face its internationalization strategy, the group restructured its helm, specially in North America and The Caribbean. The group hired a former VF Corporation as a new CEO in the region. Also, the company created a global technology area led by Jorge Luiz Viegas Ramalho, founder of Investshop that counts with experience in the Utaú Bank, Unibanco and JP Morgan.