H&M closes over a thousand stores across Europe over coronavirus outbreak
The Swedish company, which has presented its quarterly results today, has closed its stores in thirteen countries and is already anticipating an impact on its sales for the month of March.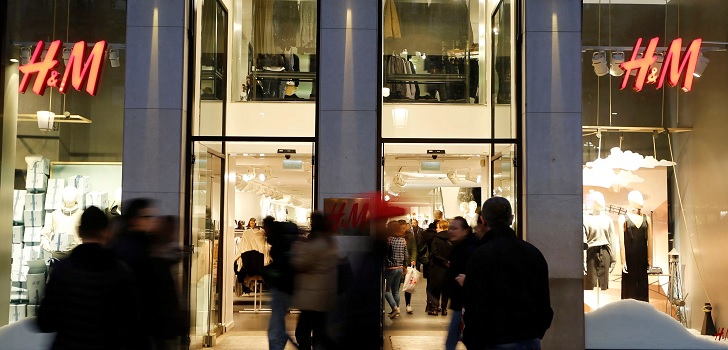 H&M joins the long list of retailers with store closure over coronavirus fears. The Swedish fashion retailer has already closed more than a thousand stores in thirteen countries in the region, as explained today in a statement.
During the weekend, the company saw itself make similar decisions for its businesses in Poland, Spain, the Czech Republic, Bulgaria, Belgium, and France, in which it has a total of 763 stores, and also closed part of its stores in Greece.
This Monday, Austria, Luxembourg, Bosnia-Herzegovina, Slovenia, and Kazakhstan have also joined the list of countries. H&M has announced that it has already suffered the impact of the coronavirus on its sales in Europe as far as March goes, whereas in China they have begun a gradual recovery as the situation in the country improves.
H&M already began to notice the impact of the crisis in Europe in early March prior to the closures
"While the H&M group's transformation work continues at full speed, all activities in the company are now being carefully evaluated – including from a cost and risk perspective – so as to be able to mitigate the negative effects associated with the virus as far as possible," explained the company in a statement.
The group's CEO, Helena Helmersson, has issued an independent statement highlighting that "Now, more than ever before, our dedicated colleagues, our values, and our long-term view, will play a very important role in how we handle the current circumstances and the rapid development of the situation."
"While we are all affected by this and share many of the same concerns, we are also witnessing a strong sense of coming together and supporting of one another as we deal with the situation day-by-day," added the executive.
The H&M Foundation has also announced a donation of $500,000 for a fund created by the World Health Organization (WHO) to support the work, prevent, detect, and respond to the COVID-19 pandemic. Facebook and Google are other early supporters that have also contributed to this fund.