Inditex taps former Temperley London CEO as deputy managing director of its shoe business
The Spanish group, owner of Zara, has recruited Patricia Sancho, at the helm of the British womenswear label for the last couple of years, as deputy managing director of Tempe, Inditex's subsidiary for the shoe business of all retail chains.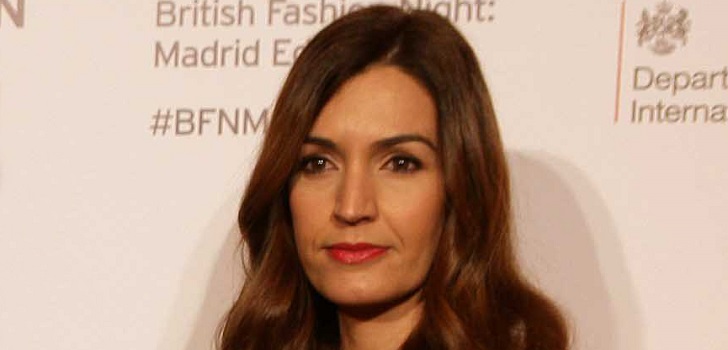 Inditex pockets international know how for its shoe business. The Spanish group, owner of Zara and Massimo Dutti among other retailers, has placed a new executive at the helm of its footwear subsidiary: Patricia Sancho, former chief executive officer at Temperley London. She brings in a decade of experience in the fashion industry.
Sancho joins Tempe's leadership team as deputy managing director, a position she holds since early September. She's reporting to Antonio Garcia, managing director of the 1.2 billion euros shoe subsidiary.
The Spaniard has worked outside of her homeland during the last ten years. In January 2017, Sancho assumed the chief executive officer role at British womenswear label Temperley London, a company she joined in 2013. Previously, she also occupied both the president and SVP global sales positions.
Patricia Sancho is deputy managing director at Tempe, Inditex's footwear subsidiary, since the beginning of the month
Sancho studied business at the Universidad Antonio Nebrija and marketing and business development in Esic. The executive started her career in Asian luxury brands distributor Club 21, where she was brand manager of Armani Jeans. In 2008, she joined Juicy Couture as commercial director for Europa and the Middle East.
Tempe, founded in 1989, is Inditex's subsidiary dedicated to the design, manufacturing and distribution of shoes and accessories for all the group retail chains. Ownership is shared between Inditex and Spanish businessman Vicente García Torres.
Based in Elche (Spain), Tempe ended fiscal 2017 with sales of 1.25 billion euros, up 0.6% compared to the previous year. Net profit fell for the second year in a row, decreasing by 14% to 81 million euros.
Tempe, Inditex's footwear business subsidiary, ended fiscal 2017 with sales of 1.25 billion euros and a net profit of 81 million
The footwear juggernaut employs around 1,500 people and runs offices in Spain, Mexico, Brasil, China, Hong Kong and India. In 2019, Tempe will expand its facilities in Elche, adding 250,000 additional square meters to the existing premises' surface.
Inditex increased its revenues by 3% in the first half of fiscal 2018 (ended July 31) to 12.03 billion euros. Net profit reached 1.41 billion euros, up 3% compared to the same period of 2017. At the end of the period, the Spanish company operated with 7,422 stores worldwide.
Zara's parent company is going through a transformation process of its business model, betting decidedly on the online channel instead of brick-and-mortar expansion. More concretely, Inditex has set itself the goal of selling via ecommerce worldwide with its eight retail chains by 2020.