Marks&Spencer closes two logistics centers and puts 700 jobs at risk
The British group of department stores progresses in its restructuring plan and has announced the closure of the Long Eaton and Thorncliffe logistics centers.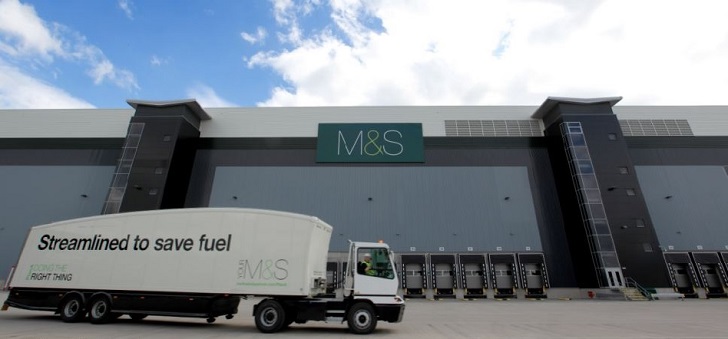 Marks&Spencer moves forward with its restructuring. The British group of department stores has announced the closure of two distribution centers that will result in the sacking of nearly 700 employees, the company said in a statement. The logistics centers in Long Eaton and Thorncliffe, both situated in UK, are set to close.
While the Long Eaton logistics center is managed by DHL, Thorncliffe is from Xpo. Both centers employ a total of 662 people. "We're in the early stages of changing our supply chain to address flow of product and availability for our customers," explained the company. At the beginning of the year, the group announced the closure of seventeen stores for 2019.
The latest economic data of the group corresponding to the third quarter. In this period (ended December 29) Marks&Spencer and recorded a revenue of 3 billion pounds (3.96 billion dollars), 3.9% less than in the same period last year.