Natura increases it sales by 7.8% but profit drops 65.2% over Avon acquisition
The cosmetic giant ended the fiscal year 2019 with a revenue of 3 billion dollars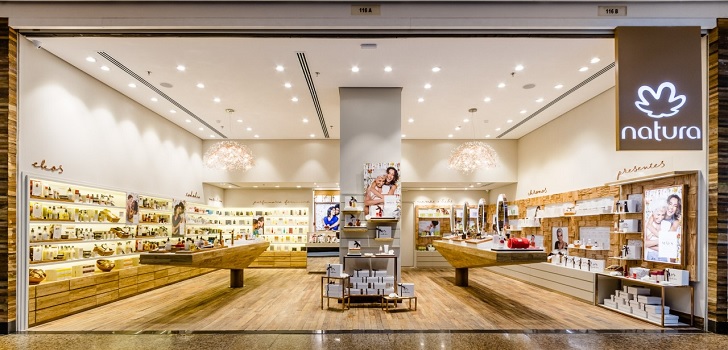 Natura grows but benefit drops. The cosmetics giant, owner of Avon, The Body Shop and Aesop, has ended the last fiscal year by increasing its revenue by 7.8%, to 14 billion reais (3 billion dollars) and with a profit of 190 million of reais (45.8 million euros), 65.2% less than the previous year, after having sealed the purchase of Avon.
The company has raised sales of 13.4 billion reais (2.9 billion dollars) 14 billion reais (3 billion dollars) in the year 2019. However, its profit went from 584 million reais (128 million dollars) in 2018 to 190 million reais (41 million dollars) at the end of 2019.
The significant drop in the group's net profits was due to the completion of the purchase of US Avon in May 2019. Natura sealed the purchase in a transaction estimated at $2 billion.
In the last quarter, the Latin American region's revenue grew by 10.6%. The Body Shop registered a 6.7% increase in the same period and Aesop recorded a 25.7% revenue increase in the fourth quarter. Consolidated net revenues grew 7.8% at year-end, backed by the growth in the three companies.
In Brazil, the company closed the year with the opening of nine directly operated stores, ending the year with a total of 58 stores in the region. As for The Body Shop, it ended the year with a total of 2,879 points of sale, including franchises and directly operated stores, compared to 2,863 in 2018. After the completion of the purchase of Avon, Natura became the fourth largest cosmetic company of the world by revenue.