Ralph Lauren gains 7.4% and grows 3% more in the first quarter
The American group scored sales for 1.4 billion dollars, while the net benefit was 117.1 million dollars.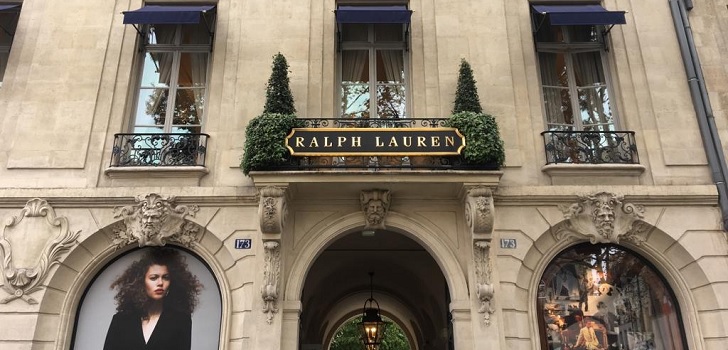 Ralph Lauren starts fiscal 2019 on the rise. The American company closed Q1 with a net benefit of 117.1 million dollars, what supposed a rise of 7.4% compared to the same period last year.
Sales in the company registered less variation in the net result. In the first trimester, Ralph Lauren revenue was 1.4 billion dollars. The company evolved positively in its international markets, specially Asia, where its revenue rose 4.2%.
Ralph Lauren rose sales 1.5% in Europe and 4.2% in Asia
In United States, Ralph Lauren's income rose 3% compared to the same period last year, up to 719.4 million dollars. In Europe, the growth was only 1.5%, up to 360.8 million dollars.
By distribution channels, Ralph Lauren's owned stores revenue was 917.6 million dollars in Q1, 3.6% more. In multibrand, the increase was 1.3%, up to 472.5 million dollars.
To the closure of Q1 fiscal year 2020, Ralph Lauren counted with 227 establishments in North America, 121 in Europe and 743 in Asia. The group also counts with 80 stores around the world with chain Club Monaco.