Ralph Lauren triples its profit and earns 400 million in first nine months
The US company tripled its profit although its sales only grew by 1%. The company pointed out that the results exceeded the expectations.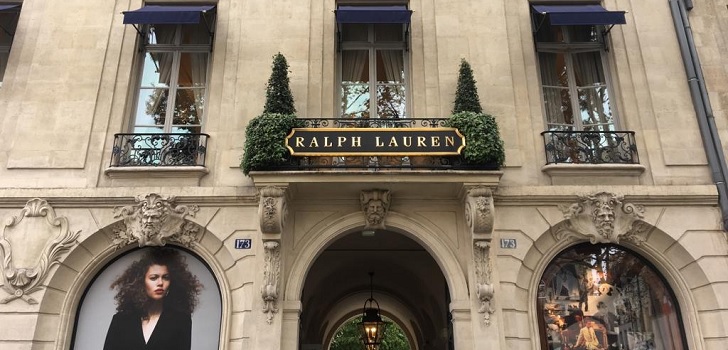 Ralph Lauren triples its earnings. The US group has tripled its profit to 399.3 million dollars in the first nine months of its current fiscal year (closed on December 30).
Between March and December the company reached a revenue of 4.8 billion dollars, 3.3% above the figure registered in the same period of the previous year.
Ralph Lauren has attributed the results to the effects of the policies that has been applying and, especially, to the good sales performance during the holiday season, when the business result has been better than expected.
Ralph Lauren rose its sales in all the geographical regions, and especially in Asia
In the first nine months of its fiscal year, the group has increased its sales in all regions. In America, Ralph Lauren's revenue reached 2.49 billion dollars, 1% more than in the same period of the previous year.
The sales in Asia grew at double digits. The revenue of the company in that region was 767.5 million dollars, which means an increase of 13.4%.
Ralph Lauren also increased its revenue in Europe, where sales during the first nine months of the year reached 1.22 billion dollars, compared to 1.16 billion dollars earned in the same period of 2018.
At the closing of the period, the company had 651 stores, in contrast with the 628 that it had one year ago. Out of the total points of sale, 501 are directly operated by the company.